Mid-Autumn Festival to be celebrated globally
Share - WeChat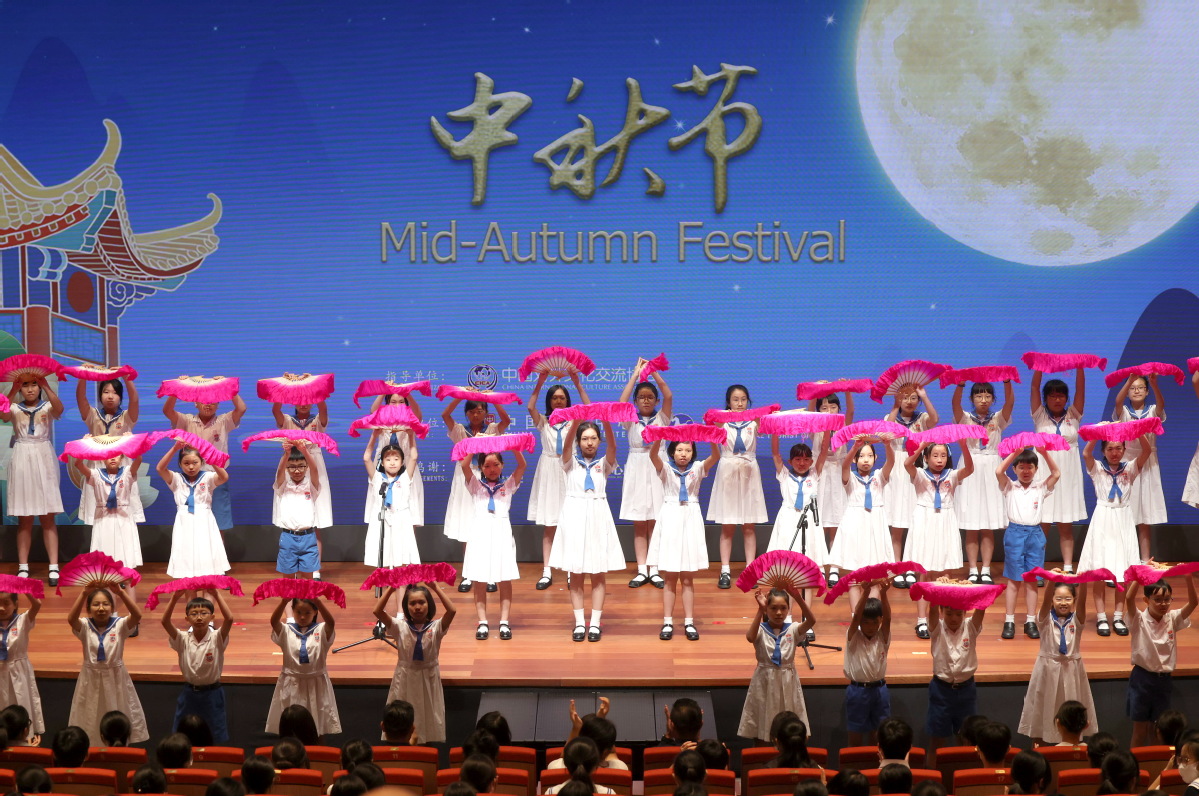 A worldwide campaign celebrating the Mid-Autumn Festival, one of the most important traditional Chinese festivals, was launched on Friday, with the participation of over 60 overseas China cultural centers and tourism offices.
Scheduled to run from Sept 22 to Oct 6, the "Mid-Autumn Festival — A Moonment to Remember" campaign will offer a series of colorful events curated by the centers and offices to jointly celebrate the festival with people overseas.
A launch ceremony of the campaign was held at the Hong Kong Palace Museum on Friday. This year's festival falls on Sept 29.
During the ceremony, cultural and tourism industry representatives from the Hong Kong Special Administrative Region and the Chinese mainland hailed the campaign as a display of national pride and an opportunity to promote Chinese culture globally.
Initiated in 2017, the campaign has brought an array of engaging activities, including performances, exhibitions, temple fairs and interactive experiences, providing a valuable opportunity for people in various countries to experience the charm of the festival and Chinese culture.
Gao Zheng, director of the International Exchange and Cooperation Bureau at the Ministry of Culture and Tourism, said this year's events will invite people overseas to learn how to make mooncakes, allowing them to engage in online and offline interactive games, with live performances, exhibitions and temple fairs.
Louis Ng Chi-wa, director of the Hong Kong Palace Museum, said that the Mid-Autumn Festival became a formal event in the early Tang Dynasty (618-907), and many literary and artistic works in Chinese history are related to the festival.
One notable piece is the calligraphy work Mid-Autumn Manuscript by Wang Xianzhi from the Eastern Jin Dynasty (317-420), a national treasure that returned to China from overseas with the help of Hong Kong businessmen and collectors.
In 2007, after Hong Kong had returned to the motherland for 10 years, the calligraphy and a batch of other masterpieces were on display in Hong Kong, giving local people a rare chance to appreciate the works up close.
Ng added that the palace museums in Beijing and Hong Kong are jointly preparing a large exhibition with the theme of four seasons, which is expected to be launched in 2025 and will contain a lot of elements related to the Mid Autumn Festival.
Starting Sept 27, two days before the Mid-Autumn Festival, 120 Bronze Age cultural relics from the Sanxingdui archaeological site will also be exhibited at the Hong Kong Palace Museum. Many will be showcased outside of their original location in Sichuan province for the first time.
During Friday's ceremony, musicians from the Hong Kong City Chinese Orchestra performed three classic Chinese compositions.
Additionally, a local primary school choir showcased three Cantonese nursery rhymes related to the moon.
lindaxi@chinadailyhk.com