Taiwan firms 'optimistic' on mainland investment
Share - WeChat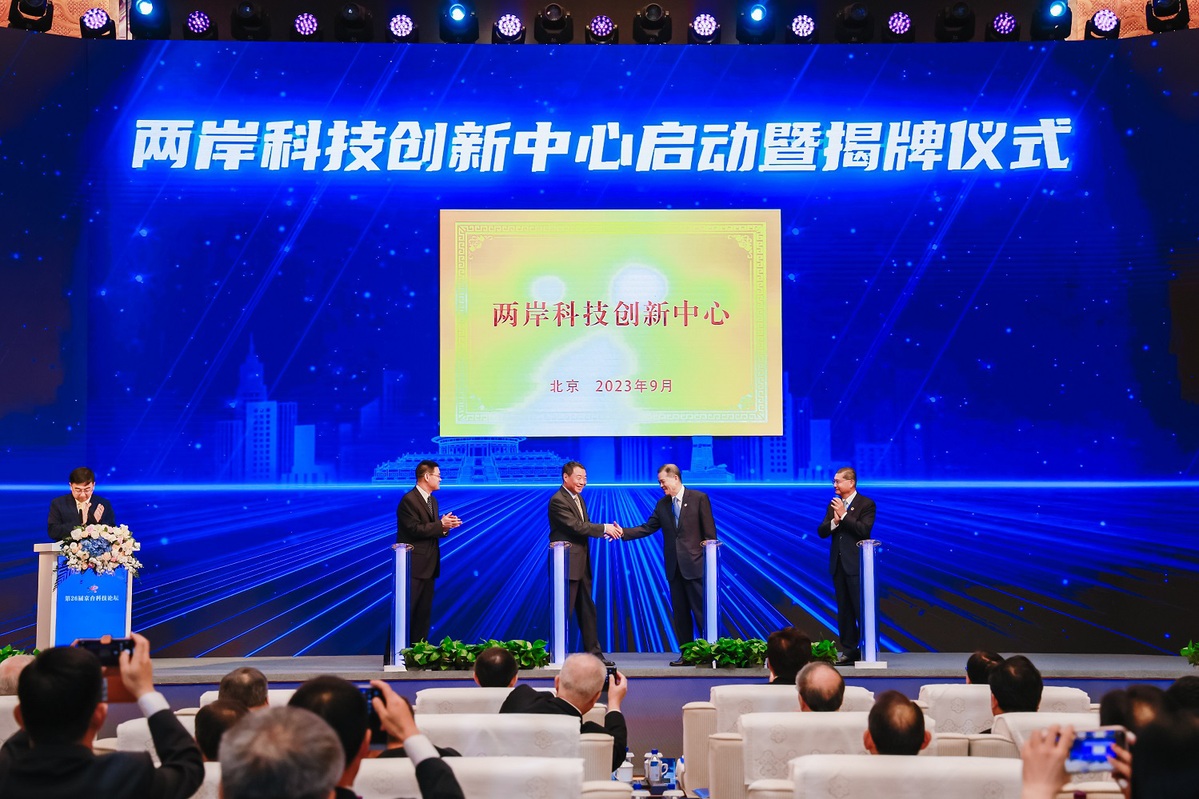 Taiwan entrepreneurs and firms have expressed optimism about investing on the Chinese mainland as policies are in place to encourage them to cross the Taiwan Strait for technological and industrial integration with mainland counterparts.
They made the remarks at the three-day Beijing-Taiwan Science and Technology Forum that began on Tuesday in Beijing and is focusing on emerging sectors like digital economy and artificial intelligence.
The mainland issued a circular last week promoting the integrated development across the Strait for peaceful development, with measures including deepening industrial cooperation between Fujian province and Taiwan.
Chen Yuanfeng, deputy head of the Taiwan Affairs Office of the State Council on the mainland, said it is the first document issued by central authorities aiming at cross-Strait integration, and conforms to the mainstream public opinion on both sides.
The mainland will implement the document and continue to help Taiwan enterprises on the mainland to accelerate their transformation and upgrading, and expand domestic demand.
Lee Tsu-chin, chairman of the Taiwan Electrical and Electronic Manufacturers' Association, which is participating in the forum, said, "Due to the resilience, potential and vitality of the Chinese mainland's economy, it is a market where Taiwan businesses can continuously invest and thrive."
The investment of the association's member enterprises is generally concentrated in Beijing and the Yangtze River Delta region, and their sales have gradually shifted to the domestic market, he said.
He said he is very optimistic about the development opportunities that the mainland has opened up in the fields of innovation and technology, and hoped that more Taiwan companies will come to the mainland.
He added that the two sides should accelerate cooperation in areas such as new energy vehicles and artificial intelligence to seek sustainable development.
Liu Chao-shiuan, president of the Taiwan-based council of the Summit for Entrepreneurs Across the Taiwan Strait, stressed the importance of industrial exchanges and called for the exploration of innovative cooperation in the supply chain to create new business opportunities.
Guo Jinlong, president of the summit's council on the mainland, said that entrepreneurs from both sides should seize opportunities to promote integration while pursuing peaceful development.
An innovation center initiated by enterprises and organizations on both sides of the Strait was established in Beijing during the forum, with an aim to promote scientific and industrial integration.
A service center to help Taiwan residents obtain vocational qualifications on the mainland was also established in the capital. The center will provide job training and services to help them start businesses.