Air flights between Wuhan and Taipei resume after three years
Share - WeChat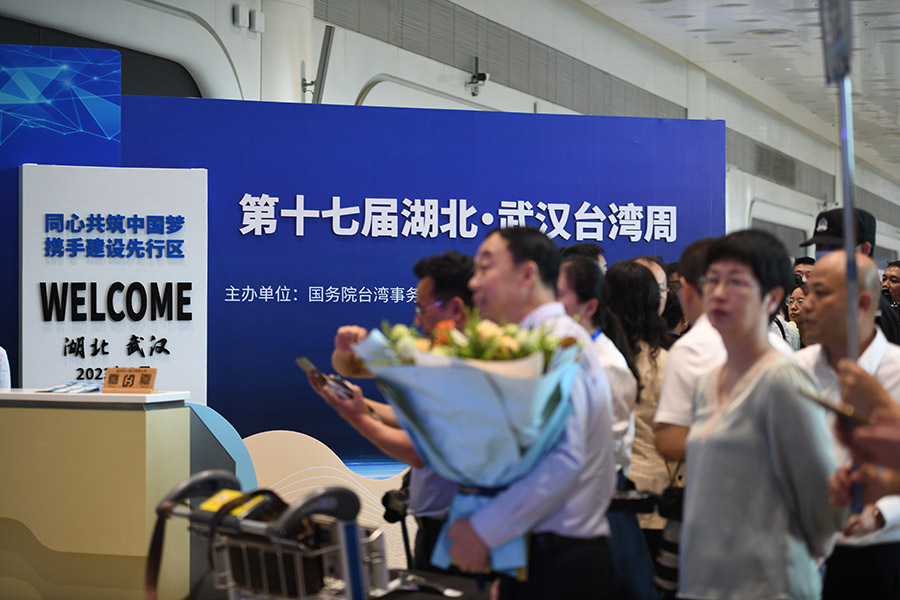 Air flights between Wuhan, capital of Central China's Hubei province, and Taipei, Taiwan, resumed on Monday, with a flight landing at Tianhe Airport in Wuhan, carrying passengers from Taiwan to participate in a cross-Strait exchange event in Hubei.
Since Jan 23, 2020, due to the COVID-19 pandemic, Taiwan authorities have suspended all 12 flights operated by four airlines between Taiwan and Wuhan. After months of efforts from both sides of the Taiwan Strait, the resumption of the route was finally achieved.
At 7:40 am, a flight took off from Wuhan, heading to Taipei, and landed at Taipei Taoyuan Airport at 10:10 am. The return flight carried 162 passengers and took off at 11:28 am, landing in Wuhan at 1:26 pm. Among the returning passengers were over 100 guests invited to attend an exchange event.
There will be two round-trip flights between Wuhan and Taipei each week on Monday and Thursday.
Hsu Shu-po, head of the General Chamber of Commerce of Taiwan, said, "There were almost no empty seats on the plane today. It's evident that the direct air route between Wuhan and Taiwan is highly necessary."
"The people of Taiwan are looking forward to more opportunities for cross-Strait exchanges, and we hope to see more flight destinations opened up in the future," he said.