Hengyang a top leisure destination
Share - WeChat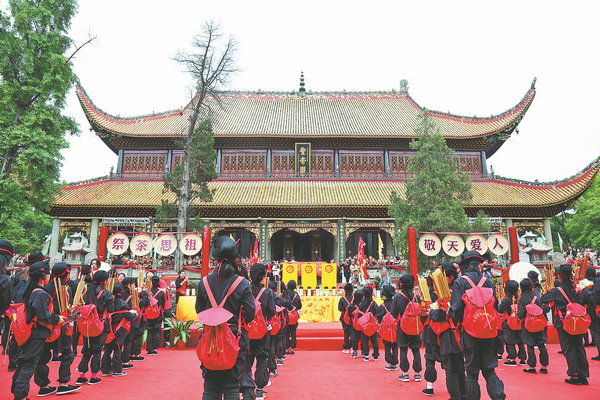 The pilgrimage to Hengshan Mountain is a time-honored and grand folk worship activity in southern China.
Every year around the first day of the eighth month in the lunar calendar, pilgrim teams from various places carry flags and umbrellas, following the lead of senior members who chant the traditional pilgrimage song.
With a history of more than 2,000 years, Hengyang also has rich cultural heritage.
Wang Chuanshan (1619-1692), the great philosopher of the Ming Dynasty (1368-1644), was born in Hengyang. Better known as Wang Fuzhi, his reinterpretation of Confucian ideas influenced many great Chinese thinkers.
He experienced the political changes during the transition from the Ming Dynasty to the Qing Dynasty (1644-1911).