Finding a perfect picture in Fenghuang Ancient City
Share - WeChat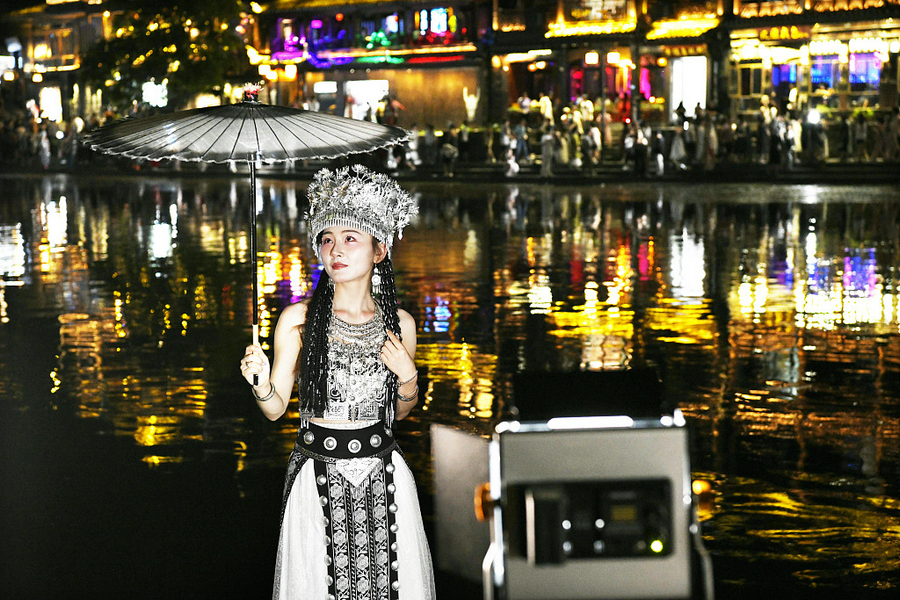 Travel photography is a novel form of cultural tourism that's taking root in Fenghuang Ancient City, Central China's Hunan province, drawing crowds of tourists and enhancing the travel experience for visitors as the nighttime scenery provides an awe-inspiring backdrop for that perfect picture. The bright neon lights overlooking the Tuojiang River only add to the spectacular setting for that memorable night photoshoot.
The growing travel photography industry has boosted business, incomes and subsequently livelihoods, providing more than 10,000 related jobs in the ancient city.
Fenghuang Ancient City is a UNESCO World Heritage Site surrounded by mountains and water with a structured layout following the traditional Chinese garden design that navigates the contours of this hilly region with amazing artistic flair.
The uniquely artistic town was described by UNESCO as a "creative and genius masterpiece." It is generally regarded as a well-preserved and authentic historical site that houses a wealth of cultural information.