Travelers searching for 'niche' holidays
Share - WeChat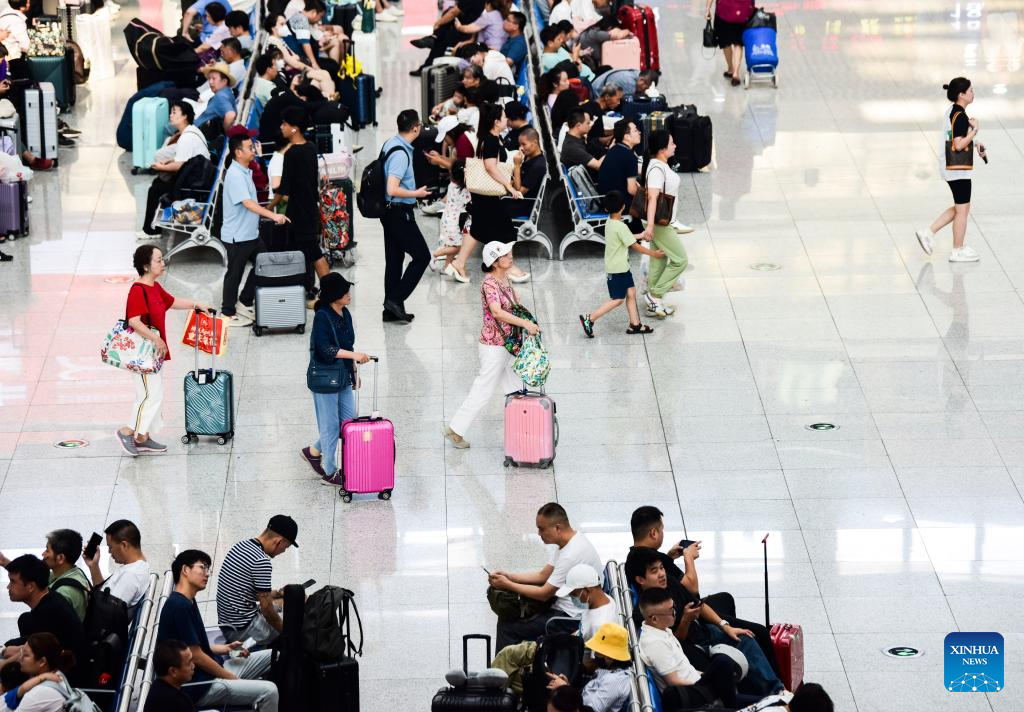 Some "niche" or lesser-known destinations will see crowds of travelers swarming in during the coming Mid-Autumn Festival and National Day holidays — with the holiday being predicted by tourism insiders as the most "jammed" holiday in recent years.
This year's Mid-Autumn Festival and National Day holidays are combined into an eight-day holiday, which will start on Sept 29 and end on Oct 6.
Train and flight ticket booking platforms are jam-packed because of the surging orders. Qunar, a travel portal, said that train tickets departing from Beijing to cities including Wuhan in Hubei, Xi'an in Shaanxi and Zhengzhou in Henan provinces were snapped up in 30 minutes after the China Railway Group started to release train tickets for the holiday on Friday.
The travel services provider Trip.com Group said that during the week as of Wednesday, tour product bookings at its platform for the holiday rose by 88 percent from the previous week, which is also a fourfold growth from the same period last year.
Long-distance trips are favored by travelers during the long holiday, and some lesser-known destinations — for example, Yanbian Korean autonomous prefecture in the northeast province of Jilin- have seen increasing popularity at travel booking platforms except for those traditionally popular cities such as Beijing and Shanghai.
The Trip.com Group said that travel bookings to Zibo, Shandong province — hitting the headlines because of its barbecue — and Yanbian Korean autonomous prefecture famous for its cuisines, surged by over 10 times so far compared with the previous year.
"My husband and I plan to take a self-driving tour to the southern part of Anhui province that has Huizhou-style architecture like horsehead walls. We will depart from our home in Suzhou of Jiangsu province around Sept 29 and return on Oct 3 to avoid traffic jams," said Zhang Lusi, a 29-year-old working in a cable company in Suzhou.
She said that she prefers quiet and niche destinations with ancient village views and good natural landscapes. "We are so busy with work so we wish to take a healing trip in nature."
Travel agencies said that outbound tourism will also see a boom during the holiday. According to Tuniu, overseas travel bookings account for 23 percent of the holiday bookings so far on its platform. It said that the Hong Kong and Macao special administrative regions remain top choices and other overseas destinations such as Thailand and Maldives are also favored.
Trip.com Group also saw encouraging results for overseas travel bookings and said that the bookings so far have grown nearly 20-fold compared with the same period last year. Thailand will be the big winner for luring Chinese travelers for the holiday as searches for the country on the group's platform skyrocketed by 800 percent after it announced a five-month visa waiver program to China on Wednesday.
"Countries and regions involved in the Belt and Road Initiative including Uzbekistan, Iran and Azerbaijan are seeing a surprisingly good performance in attracting Chinese travelers to spend their holidays there," said the group.