Cross-Strait integration set to deepen
Share - WeChat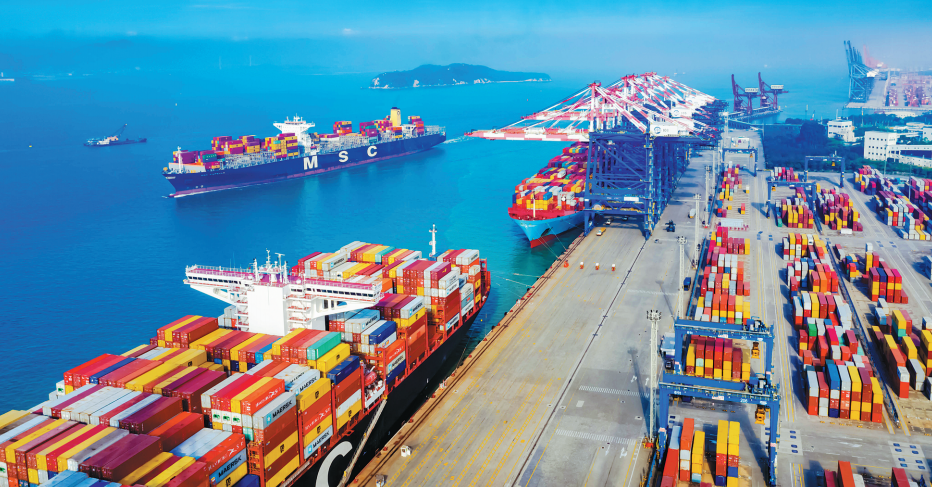 China will make Fujian province, which faces the island of Taiwan across the sea, a demonstration zone for the integrated development across the Taiwan Strait, according to a circular released on Tuesday.
The move is aimed at deepening cross-Strait integrated development in all fields and advancing the peaceful reunification of the motherland, said the document jointly issued by the Communist Party of China Central Committee and the State Council.
Fujian, situated on China's southeast coast, should leverage its distinctive advantages and harness a variety of resources to further enhance integrated cross-Strait development, the circular said.
It said policies and systems will be optimized to promote the well-being of Taiwan compatriots and ensure they enjoy equal treatment as their mainland counterparts.
The objective, said the circular, is to make Fujian the first-choice destination for Taiwan residents and enterprises to pursue development on the mainland. The province will see more convenient personnel exchanges with Taiwan when the demonstration zone is built, it added.
The circular added that the pair cities of Xiamen and Jinmen, and Fuzhou and Matsu will play an even more prominent role than now in promoting cross-Strait integrated development.
The document listed 21 specific measures for building the zone, including steps to facilitate Taiwan compatriots to live in Fujian. The occasions on which Taiwan residents would be able to use their residence permits will be expanded, striving to make the social application of these residence permits as convenient as mainland ID cards.
Efforts will be made to deepen industrial cooperation between the two sides and help agriculture, fisheries and small and medium-sized enterprises from Taiwan to develop in Fujian, the document stated.
Universities and research institutes in Fujian will expand their enrollment of Taiwan students, and children of Taiwan compatriots are welcome to go to public schools in Fujian, it said.
As the nearest mainland province to Taiwan, Fujian sees a lot of people coming from Taiwan, and it takes the lead on the mainland in accommodating Taiwan people.
Attracted by better work opportunities in Fujian, Lu Ying-chih, a transportation engineer from Taiwan, moved to Fuzhou, the provincial capital, in 2011 through a talent program to teach at Fujian University of Technology.
"Unlike in the past, when it was mainly Taiwan business people who came to the mainland to invest, now more young people want to work in the mainland," Lu said.
Even though there is still room for improvement, Taiwan people living in Fujian enjoy a lot of convenience such as in buying train tickets and registering for marriage, thanks to related policies, he said.
Yang Yizhou, vice-chairman of the All-China Federation of Taiwan Compatriots, said the deepening of cross-Strait integration has provided tangible benefits to Taiwan compatriots.
"Many Taiwan compatriots come to the mainland to work, study, and start businesses, and many have found new opportunities, initiated careers, and settled down happily on the mainland," Yang said.
He said deepening cross-Strait integration is also fundamental to maintaining peace across the Strait, and achieving peaceful reunification of the two sides.
The process of integration in various fields can help resolve misunderstandings, eliminate confrontations, and constantly enhance understanding between compatriots on both sides, he added.