Former railway head pleads guilty to 56.7m yuan bribery charges
Share - WeChat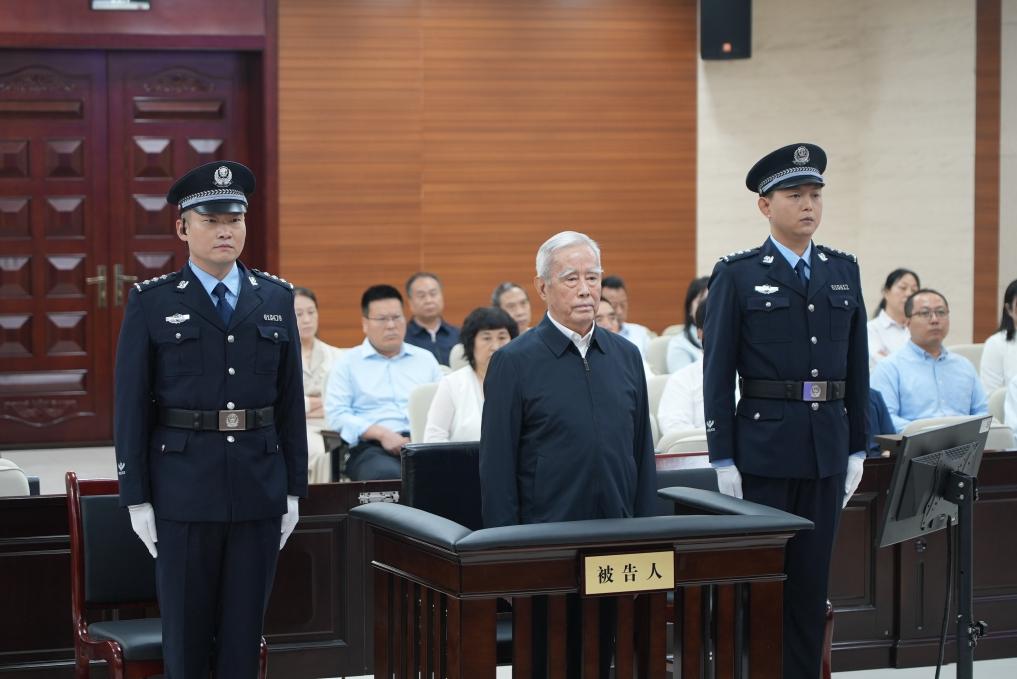 Sheng Guangzu, former secretary of the leading Party members group and an ex-general manager of the China Railway Corporation — now known as China State Railway Group — has pleaded guilty in court to taking 56.7 million yuan ($7.9 million) in bribes.
Baoji Intermediate People's Court in Shaanxi province publicly heard his case on Thursday and will issue Sheng's verdict at a later date.
From 2004 to 2022, Sheng took advantage of his various posts, including head of the General Administration of Customs, railway minister, general manager of the China Railway Corporation, and a member of the Standing Committee of the 12th National People's Congress, to help individuals and companies on enterprises' operations, project contracts and job promotions.
In return, he, directly or through others, accepted assets amounting to about 56.7 million yuan.
In November 2021, Sheng also used his former position as general manager of China Railway Corp to seek improper benefits for companies' business operations through other public servants, the court said.
Sheng, 74, a native of Jiangsu province, began his working life in 1968 and held positions in railways and customs for long periods.
From March 2013 to October 2016, Sheng served as the first head of the China Railway Corporation.
In November 2016, he became deputy head of the Financial and Economic Affairs Committee of the National People's Congress.
He was placed under Party disciplinary examination and investigation in March 2022, and expelled from the Party in September 2022.
One month later, the Supreme People's Procuratorate approved his arrest. Prosecutors in Baoji initiated the prosecution against him in February this year.