Cloud seeding makes rain in Gansu
Share - WeChat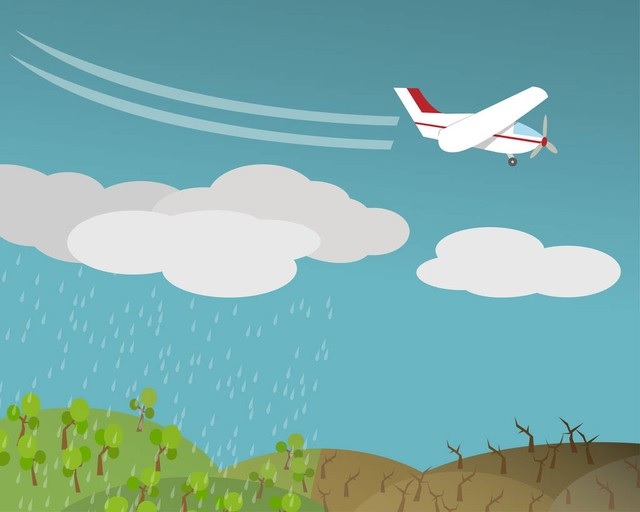 Rain enhancement technology has boosted water resources and the environment in the Qilian Mountains, Gansu province, according to the China Meteorological Administration.
Gansu meteorological department's cloud-seeding operations in the Qilian Mountains have produced an additional 780 million metric tons of precipitation on average each year over the past five years.
Satellite remote-sensing data indicates an overall improvement in vegetation in the Qilian Mountains since 2016.
"As long as there is a demand for it, we should continue to invest in weather modification techniques. Competent departments have analyzed the cost-benefit ratio of artificial weather modification and found it to be highly favorable," said Li Jiming, deputy director of the CMA weather modification center.
He said that drought and lack of water resources are becoming increasingly common due to climate change, while uneven distribution of precipitation across different areas is becoming more obvious.
In 2010, the Gansu Meteorological Service began regular cloud seeding in the eastern section of the Qilian Mountains, which covers about 6,000 square kilometers. So far, the cloud-seeding operations have been extended to eight months each year, the administration said.
The Qilian Mountains offer a unique advantage for cloud-seeding operations due to ample cloud cover. Weather modification has proved to be an effective means of harnessing the region's aerial water resources and alleviating water scarcity, said Li.
"There must be clouds and a weather system of precipitation for us to increase rain. Otherwise, we can't make rain out of thin air," Li said. Certain conditions must be met, including cloud thickness exceeding 2,000 meters and sufficient water vapor. Methods involving aircraft, rockets and cannons are then used to deliver catalysts to certain areas within the clouds, he said.
Today, across the nation, cloud-seeding operations have been used in about 75 percent of key ecological functional regions to help combat desertification and protect the environment, the administration said.