Integration speeds up for Yangtze delta
Share - WeChat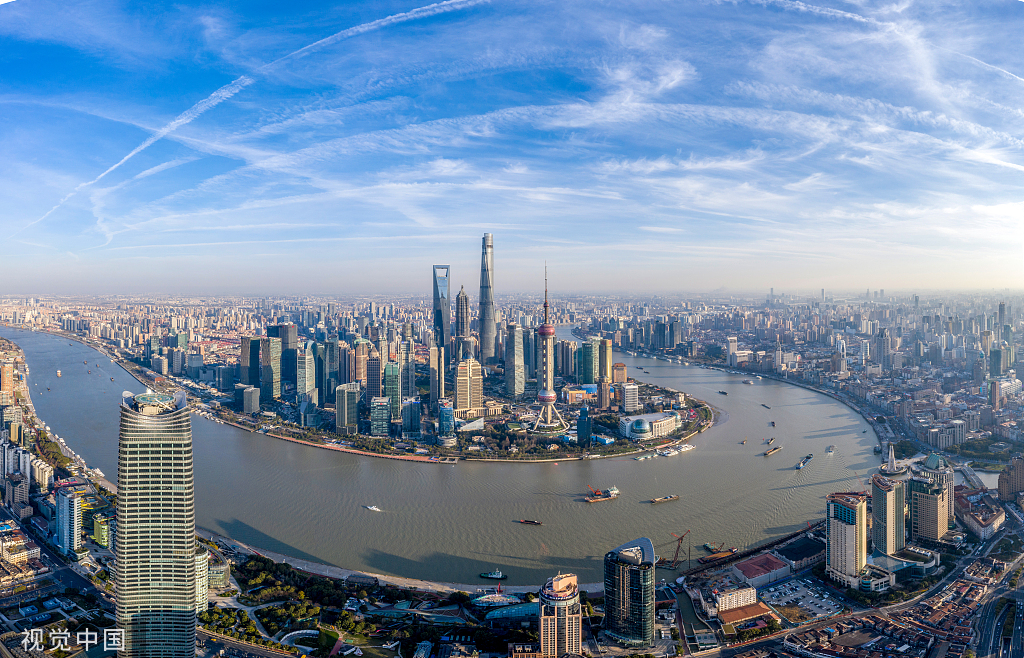 New projects, policies aimed to nurture digital economy, fundamental research
A batch of major new projects and policies were launched to strengthen the integrated development of the Yangtze River Delta region, as authorities from the region gathered in Hefei, Anhui province for a forum on Tuesday.
Participants included senior officials, entrepreneurs and scholars from the city of Shanghai and the provinces of Jiangsu, Zhejiang and Anhui.
As this year marks the fifth anniversary of the region's integrated development becoming a national strategy, the gathering is set to further promote the region's high-quality integration and unleash greater vitality for the Chinese path to modernization.
It was announced at the forum that a quantum secure communication backbone network connecting major cities in the region had been completed. The Digital YRD Joint-development Alliance, which aims to promote the region's digital connectivity, was also unveiled.
The city and provinces reached an agreement to build the region into a major hub for the national computing power network. With optimized allocation of computing power and high-speed data transmission networks, the region will be endowed with stronger capacity for data processing.
The authorities also signed an agreement to jointly develop the two national comprehensive science centers in Hefei, capital of Anhui, and Zhangjiang area of Shanghai.
The Yangtze River Delta city cluster has climbed to rank second among all major city clusters in the world in terms of GDP, but its economic efficiency still lags behind many, said Wu Chun, managing director and senior partner at Boston Consulting Group.
"To strengthen economic efficiency, the YRD region urgently needs to achieve new breakthroughs in synergy mechanisms, especially in fundamental research and application research."
Despite having just 4 percent of the country's land area and 17 percent of the nation's population, the region accounts for one-quarter of China's GDP.
"The YRD region is very strong in science and technology innovation, thus providing an excellent environment for BYD's research and development," Wang Chuanfu, chairman of car manufacturer BYD, said during a keynote speech at the forum.
Aware that the region is becoming a globally influential hub for the new energy vehicle industry, Wang said BYD had in recent years built two manufacturing bases for passenger cars, in Hefei of Anhui and Changzhou of Jiangsu, a commercial vehicle base in Huaian of Jiangsu, along with several bases for core parts in more cities in the region.
Last year, the region produced 2.79 million NEVs, accounting for over 40 percent of national production, said Wang.