Framing a new look at womanhood
Share - WeChat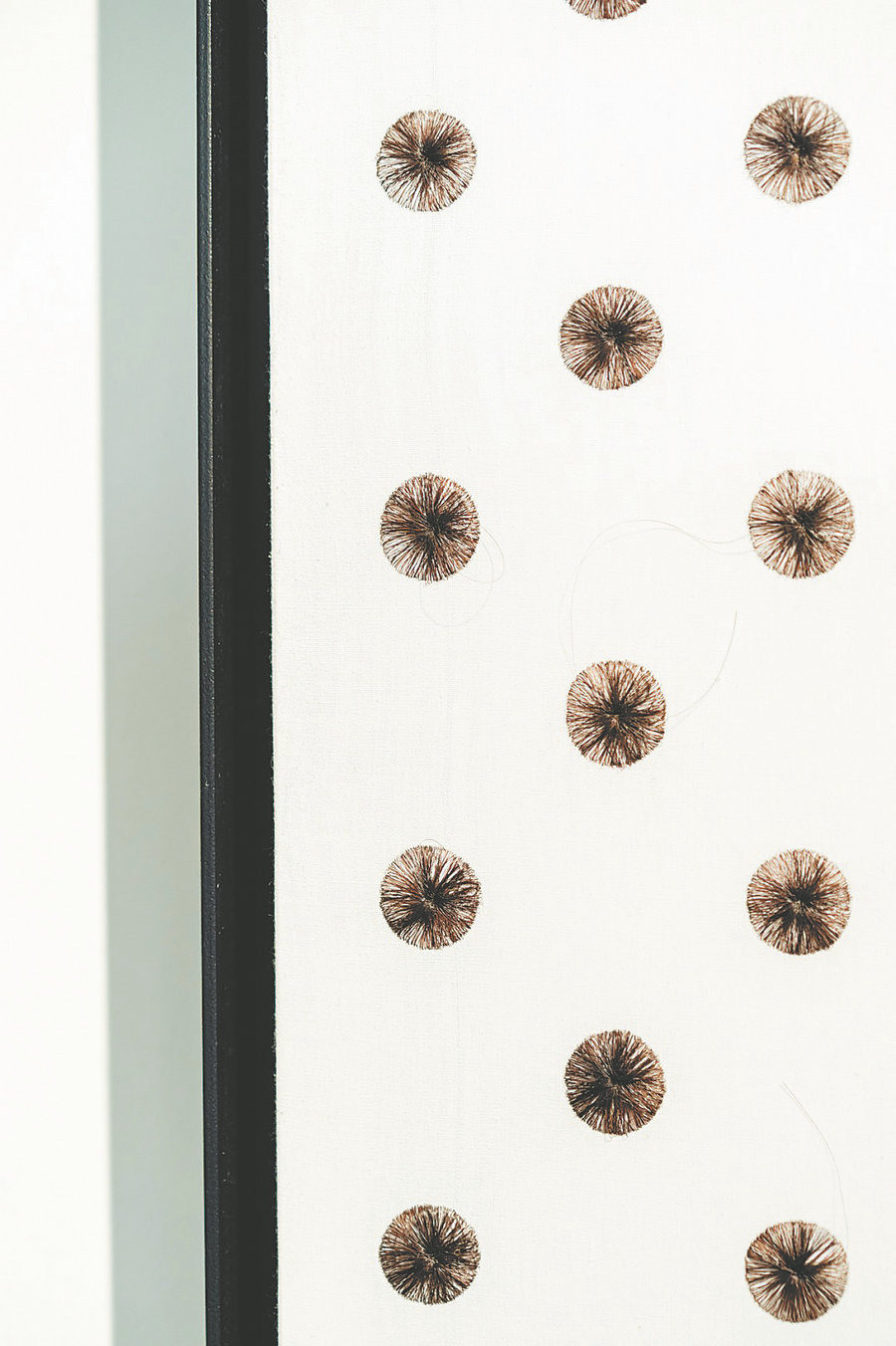 The Empty Space was established by six women, who come from diverse backgrounds, including art, fashion, media, and the consumer sector. They prefer to be identified by single names.
Xianer, the main founder, gathered her sister, schoolmates and friends she has known since childhood, and together gave birth to the space. "I found them, and they, in turn, helped me discover a truer version of myself," she says.
They all have their own anxieties and concerns in life, she says. Some are worried about late childbearing, some are stressed about raising children, and some are overwhelmed by work. However, they are all deeply healed by the process of curating the exhibition and the artworks presented.
Lucy, one of the co-founders of the art space, claims that, at different hours on the day of the opening ceremony, she and her mother both chose the same container on the wall, and picked the pigment in the same color at the Pool of Souls. "In that fleeting moment, tears welled up in my eyes. I felt the connection with my mother," she says. "You can be an adult in the wild world, yet still be a child in need of healing."
Rachael, 33, who studied art history but works in the consumer sector, always wonders if she has missed out on her own dream, even if she's a good mother, wife and employee. She says: "I have long understood how to weigh the pros and cons in life's choices, but this time, I want to be true to my own preferences. And in doing so, I can also tell my children, 'The quality of each day is indeed different. In mommy's life, these six months, which I spent busy planning the exhibition, weigh the same as a decade'."
Another founder, Yan Wang, who uses her full name, claims that the original intention was to do something with a group of like-minded companions that would spread happiness and positive energy, rather than simply completing a serious contemporary art exhibition.
"I am not satisfied with the present, nor do I resist the unknown," Yan says. "Right now, all I want is to embrace the world I love, slowly and wholeheartedly."
The exhibition will last until June 30.