Framing a new look at womanhood
Share - WeChat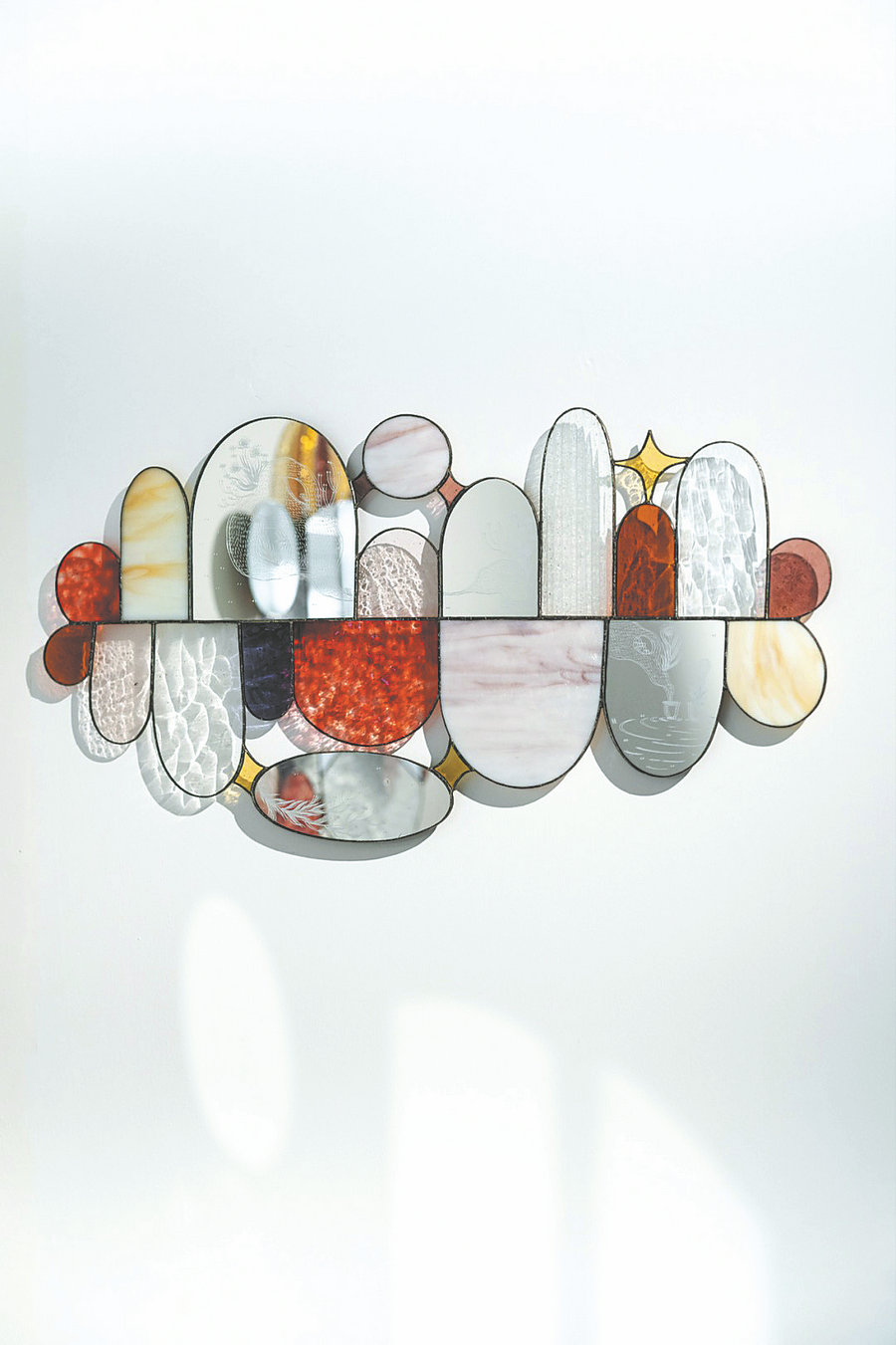 Glass serves as both the medium of creation and the means through which the artist engages in a dialogue with the world and connects with others. Du Meng, an artist whose primary medium is glass, creates reflective and embedded glass artworks that fuse clarity and transparency with delicate and resilient emotions, linking viewers and the world.
Du sees that the optical effect of mirrors is in stark contrast to the glass. While a mirror reflects one's own image, it fails to penetrate the world behind it. In the infinite expanse of time, light permeates everything, passing through glass and reflecting back from mirrors.
"The meaning of glass lies in its nonexistence. We cautiously observe the changes around us, while also being constantly observed by everything around us," Du states.
Mu Chenyang herself is uncertain whether her work Me and My Unreliable Friends: Soul Station can be defined as an art piece. Individually named knitted hats, each with its unique form, serve as reflections of her life and materializations of her emotions. She connects personal experiences with sensory perception, highly sensitive personality traits and academic research. Combining her interest in materials and interaction, she contemplates the power of emotions and feelings.
"They are the little surprises in the 'main melody' of my life, the small means of escaping unhappiness. Each hat seems to have its unique soul and emotions, and when I wear them, I feel a surge of strength and courage," Mu reveals.
The sense of power subtly emanating from Qiu Dandan's paintings stems from the artist's solitary moments. In the painting, a female figure stands in bubblelike halos of light, with her face concealed by a bouquet of flowers.
Qiu says: "The process of depicting and creating art itself serves as a practice of self-cultivation, an exploration of the inner self, and a realization of one's state of mind. And that tells the meaning of loneliness."