Framing a new look at womanhood
Share - WeChat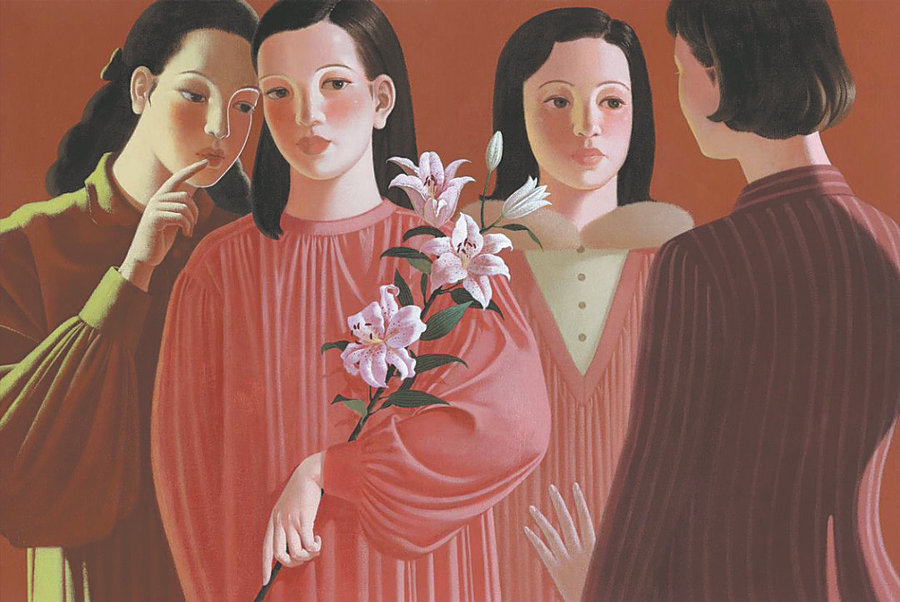 Using female figures as her recurring subject, Wang Xiaoshuang's artwork captures the youthful memories and life experiences of successive generations of urban women, employing her unique artistic language.
Her latest creations portray full and serene female figures, serving as vivid depictions of contemporary urban women and scenes of consumer society. They also visually manifest the artist's personal thoughts and emotions within the artwork.
Wang explains: "We live in the city, amid the hustle and bustle, with crowds of people flowing by. The relationships among women can be intimate yet delicate. I have no expectations because the outcome of connection depends on the individual rather than their gender. Differences certainly exist, as understanding changes one's perception of many things."
At the exhibition scene, several immersive and interactive art therapy installations are set up throughout the venue. For instance, at the entrance, there is a scent installation that guides viewers to experience three healing aromas from morning to midnight — the flowing water, the whispering forest and the silently blooming flowers.
Furthermore, there is a special space dedicated to everyone called the Pool of Souls. Here, viewers can use the provided droppers to select a pigment and drop it into any transparent container.