China refutes US blame on difficult military exchanges
Share - WeChat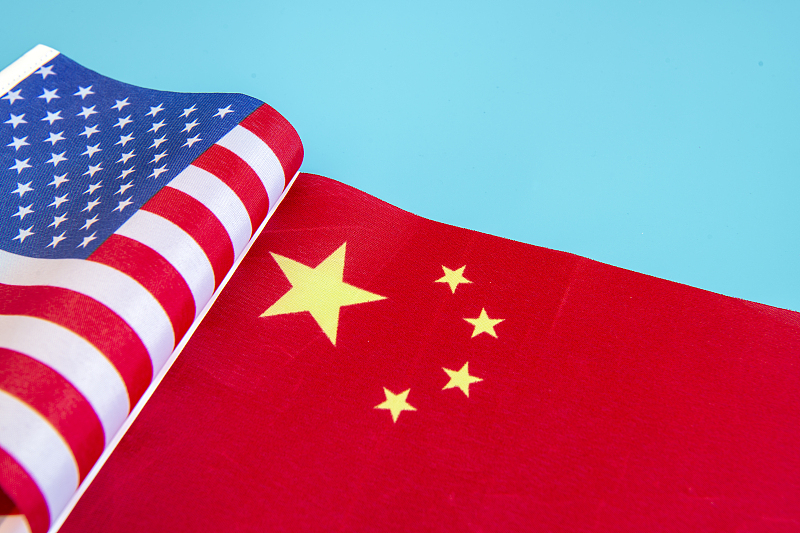 A senior Chinese general said it's "unjustifiable" for the US side to call for communication while undermining China's interests and concerns.
"There is no reason in the world to stir up provocations and show muscles while claiming to strengthen crisis management," said Lieutenant General Jing Jianfeng, deputy chief of the Central Military Commission's Joint Staff Department, on Saturday in response to US defense chief blaming China for difficulties in Sino-US military exchanges.
"Communication should be sound and based on mutual respect," Jing said at a news briefing in Singapore.
The general's remarks came after the US Defense Secretary Lloyd Austin gave his speech at the Shangri-La Dialogue, stating that he was deeply concerned with China in terms of the lack of military communication.
"China attaches great importance in developing military-to-military relations with the US, and the contacts and exchanges between the two militaries have not been suspended," said Jing.
He pointed out that it is the US side that is responsible for the current difficulties in China-US military relations, because a series of wrong words and deeds by the US failed to "create conditions and an atmosphere" for communication and exchanges between the two militaries.
"We urge the US side to seriously reflect on and correct its mistakes, earnestly respect China's core interests and major concerns, take concrete actions to remove obstacles to bilateral military exchanges and bring China-US military ties back to the right track," said Jing.
Li Yan, Executive Director of Institute of World Political Studies at China Institutes of Contemporary International Relations, said the US accusation on China is demonstrating its hegemony in international relations.
"The US has showed no respect for China when dealing with affairs with the latter," he said, noting that mutual respect has long been stressed by China.
The US cannot call for dialogue on one hand but on the other hand, still sanction China's defense minister based on its domestic law, which fully shows the US' logic of "might is right", said Li.