Chinese general hits out at US defense secretary over Taiwan
Share - WeChat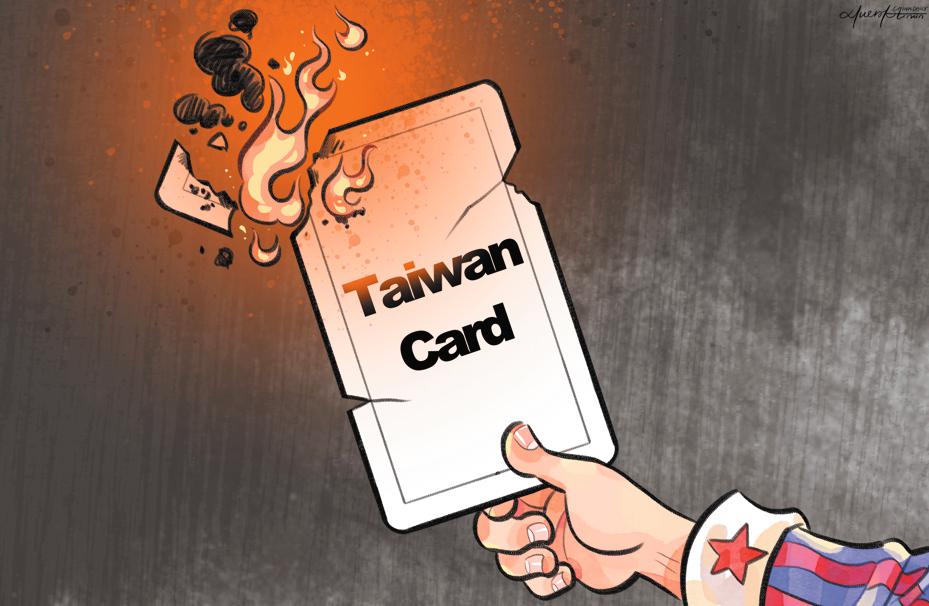 It is not China but the United States and the "Taiwan independence" separatists that have changed the status quo of the Taiwan Strait, a senior Chinese general said on Saturday accusing US Defense Secretary Lloyd Austin, who spoke at the Shangri-La Dialogue this morning, of "seriously distorting the facts and truth".
At a news briefing in Singapore, Lieutenant General Jing Jianfeng, deputy chief of the Central Military Commission's Joint Staff Department, stressed three basic facts on the Taiwan question.
"First, there is only one China in the world, and Taiwan is a sacred and inalienable part of the Chinese territory," he said. "Second, the one-China principle is the common consensus of the international community and it is the proper obligation of abiding by norms governing international relations.
"Third, to accomplish the national reunification is the common aspiration and sacred duty of all Chinese people, including the Taiwan compatriots."
The general also noted that over a period of time, the US side has been trying to "hollow out the one-China principle".
The US side has been strengthening official exchanges with Taiwan and conniving at "Taiwan independence" separatist activities, Jing said, criticizing that it has been also increasing the quantity and capability of weapons sold to Taiwan, frequently sending warships and warplanes to sail through the Taiwan Strait and bringing other countries to meddle in the Taiwan question.
"The military countermeasures we have organized around the Taiwan Strait are aimed at the separatist activities of 'Taiwan independence' and the interference of external forces. This is justified and beyond reproach," Jing said.
"We cannot be blamed for changing the status quo [of the Taiwan Strait," Jing stressed, highlighting that it is the US using Taiwan to contain China and the "Taiwan independence" that have changed the status quo, increasing tensions and undermining stability.
The general stated that the Taiwan question bears on China's core interests and no compromise or concession is tolerated. The People's Liberation Army is ready to fight at any time and will resolutely safeguard national sovereignty and territorial integrity.