A glimpse into China's cultural 'seed banks'
Share - WeChat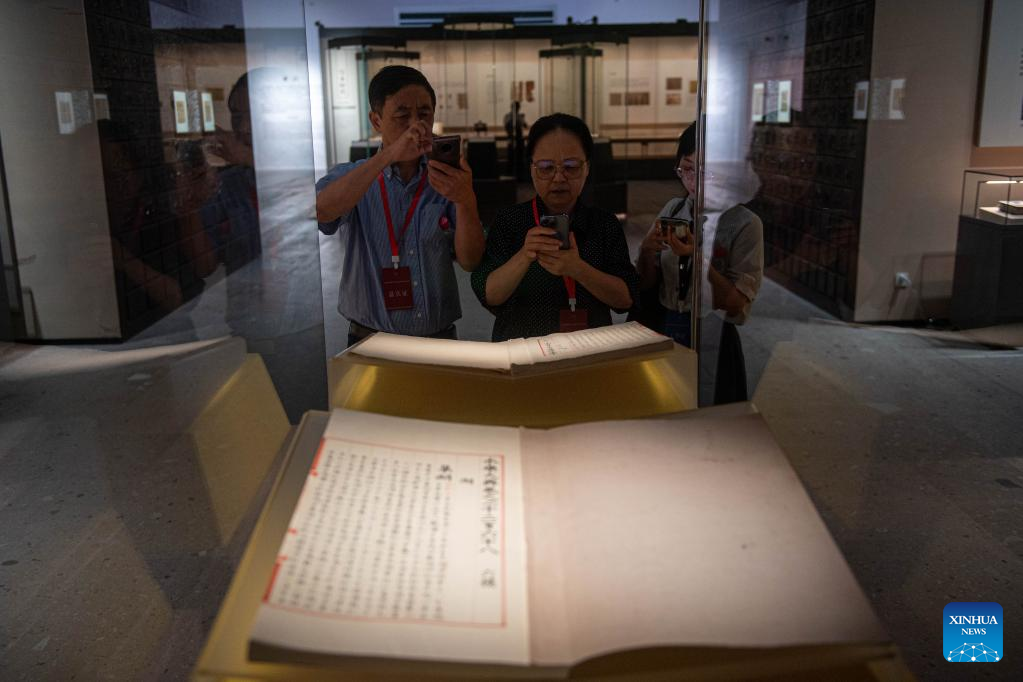 HANGZHOU -- A cluster of large yet quaint buildings scattered across lush Chinese gardens, Wenrunge appears at first to be a museum or art gallery.
Yet behind its elegant and tranquil facade, a grand project is underway to collect all sorts of printed and digital works that carry the imprint of the Chinese civilization for preservation and inheritance purposes.
Wenrunge opened in August 2022 and is the branch of the China National Archives of Publications and Culture located in the city of Hangzhou, the capital of East China's Zhejiang province.
The national archives are headquartered in Beijing and have branches in Hangzhou, Guangzhou and Xi'an. Together, they serve as a national database of bibliology resources and a "seed gene bank" of the Chinese culture.
In Wenrunge, the Chinese civilization is recorded across 2.5 million publications in various categories, from ancient books and documents to contemporary journals, videos and computer games.
Apart from the 1.5 million publications sent from the Beijing headquarters, the Hangzhou branch houses 1 million items contributed by local cultural institutions and private collectors.
Its repository includes two volumes of "Yongle Dadian," an encyclopedia compiled in the 15th century, as well as sutras from the Leifeng Pagoda and 1,142 versions of "The Communist Manifesto," said Zhang Pu, vice curator of the Hangzhou branch.
Many other printed items, such as postcards, tickets and trademarks, have also been collected and displayed as they are of special cultural and historical significance or bear marks of a specific era, Zhang said.
"In the exhibition section, we also display food coupons, stamps, marriage certificates and other items that may strike a chord with ordinary visitors," he said.
A rising cultural landmark, the Hangzhou branch has gradually gained popularity among locals for its vast collections, unique architecture and regular exhibitions. So far, the institute has received more than 420,000 visitors.
"Apart from our preservation work, we also use exhibitions to bring publication-related knowledge and the traditional Chinese culture closer to the general public," he said.