A glimpse into China's cultural 'seed banks'
Share - WeChat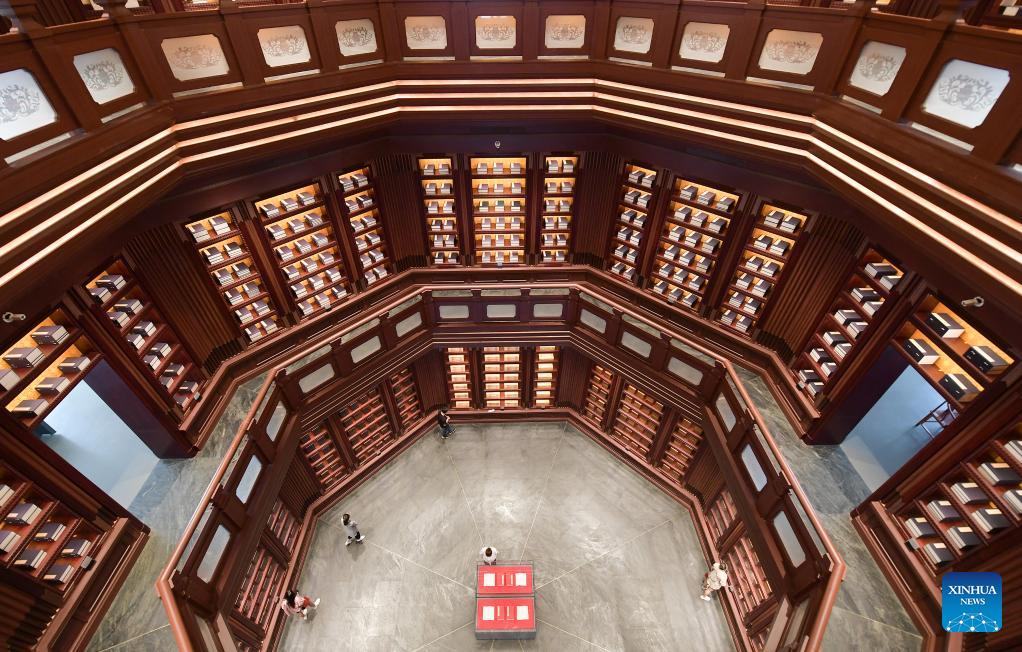 REGIONAL DIVERSITY
Wenrunge's staff say they believe their work is in line with the book-collecting tradition of the Jiangnan culture. The facility has also dedicated itself to the collection and showcasing of the prominent regional culture in East China.
At an ongoing exhibition, more than 600 works showcase the publications and other cultural works associated with the Jiangnan region, one of the most prosperous regions in both ancient and modern China.
A focus on the regional culture also characterizes Wenqinge, the Guangzhou branch of the China National Archives of Publications and Culture that specializes in the Lingnan culture in South China.
Its Cantonese-style mooncake exhibition is catching the eyes of visitors, pooling hundreds of mooncake-related printed materials such as price lists, wrappings and leaflets.
The exhibition is a time capsule of different eras. In the years after the founding of the People's Republic of China, mooncakes had simple paper wrappings bearing images of things such as harvests and red stars. They were increasingly replaced by iron boxes after the beginning of China's reform and opening-up.
After the turn of the century, designs included more fashionable and global elements, and mooncake boxes featured more exquisite crafting and more environmentally friendly materials.
"You can see the economic take-off of the region from the mooncake designs," curator Zhang Weitao said.