Shenzhou XVI mission fully prepped, ready for launch
Share - WeChat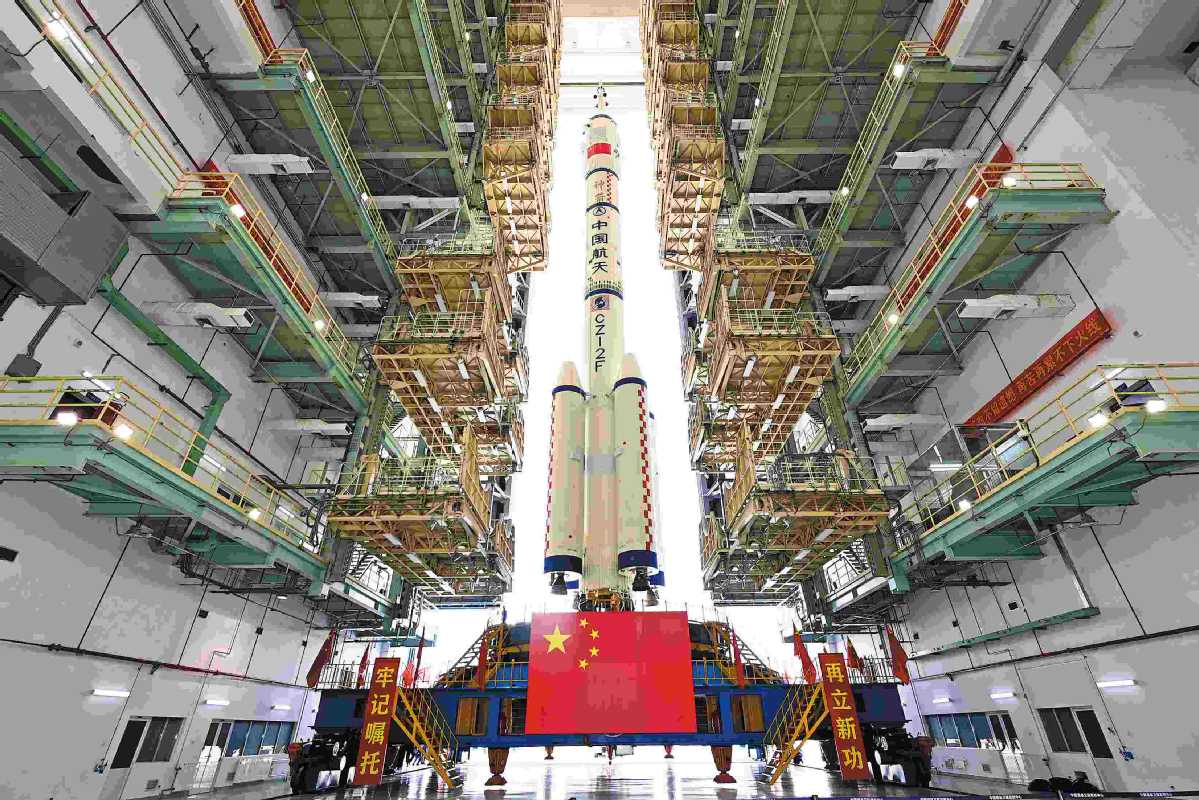 China's next manned mission, Shenzhou XVI, is scheduled to be launched imminently to transport three astronauts to the Tiangong space station, China Central Television reported on Sunday.
The final all-system rehearsal took place on Sunday, the State broadcaster said, adding all systems involved in the mission have completed functional checks and pre-launch preparations.
The six-month Shenzhou XVI will be the nation's 11th manned space mission and the fifth crewed flight to the Tiangong. It will also become the first manned mission to the Tiangong after its completion, which was done during the Shenzhou XIV and XV flights.
The crew members, whose names have yet to be disclosed, will take over the massive orbital outpost from their peers in the Shenzhou XV crew — mission commander Major General Fei Junlong, Senior Colonel Deng Qingming and Senior Colonel Zhang Lu — who arrived on Nov 30. By the end of May, Fei's team will have been in orbit for six months.
According to the China Manned Space Agency, the Shenzhou XVI spacecraft and its carrier, a Long March 2F rocket, were moved to the service tower at the Jiuquan Satellite Launch Center in northwestern China's Gobi Desert.
Orbiting at about 400 kilometers above ground, the Tiangong currently consists of three major components, the Tianhe core module and the Wentian and Mengtian science lab modules — and is connected with two visiting craft, the Shenzhou XV crew ship and the Tianzhou 6 cargo ship.