Climbers give up summit of Qomolangma to save life
Share - WeChat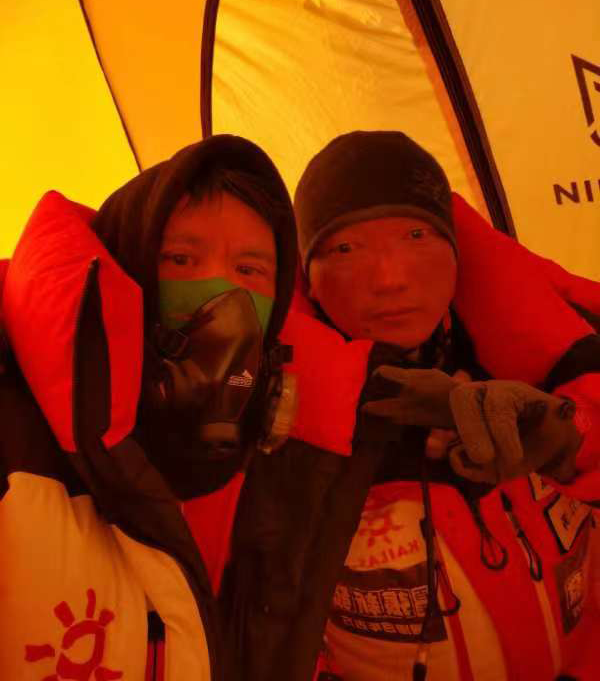 Two mountaineering members from Hunan province chose to help a climber in distress instead of conquering the peak of Mount Qomolangma, also known as Mount Everest in the West.
Fan Jiangtao, the leader of Hunan mountaineering team, and his fellow member Xie Ruxiang were at an altitude of 8,450 meters when they encountered a distressed female climber at 8:20 pm May 18. The climber, identified as Liu, was in a critical condition, with frostbitten hands and depleted oxygen levels, teetering on the brink of peril.
With just 398.86 meters left to reach the summit, they decided to prioritize the rescue over personal glory.
After a four-hour rescue, Fan, Xie and their Sherpa guides evacuated the stranded climber to safety at Camp 4 at an elevation of 7,950 meters.
Fan said though it was sad to give up the attempt, saving lives and safety are always the priority.
Liu was climbing alone and began to flag with insufficient supply at the altitude.
The sports association of Hunan province sent a congratulation letter to other climbers of the provincial team who reached the summit while commending Fan and Xie's deeds.