Book depicts how progress took root in rural village
Share - WeChat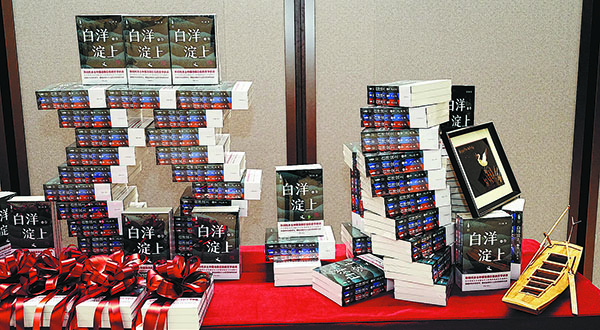 Bird watchers flock to Baiyangdian Lake, the largest wetland ecosystem in northern China, to, obviously, observe its avian residents, but it's the rare species that generate the most interest and are testimony to a thriving environment.
This is due to the central government's efforts to strengthen the lake's ecological restoration since Xiong'an New Area was established in Hebei province in April 2017 as a new economic zone in the Beijing-Tianjin-Hebei region.
Over the years, writer Guan Renshan has worked tirelessly on his full-length novel Bai Yang Dian Shang (Above Baiyangdian Lake). It's based on his careful observations of how the new area's development has boosted local industries and changed the livelihoods and outlook of residents.
Printed by the Writers Publishing House in December, the three-volume book won the 2022 People's Literature Award.
"Protagonists in the book epitomize common farmers, who have a striving spirit and are able to bear hardships and toil," says Guan, 60, a native of Hebei.
He decided to write a novel about the new area when its establishment was announced six years ago. He has frequented Wangjiazhai village to interview residents.
Most Popular