Educators rise to meet new COVID challenge
Share - WeChat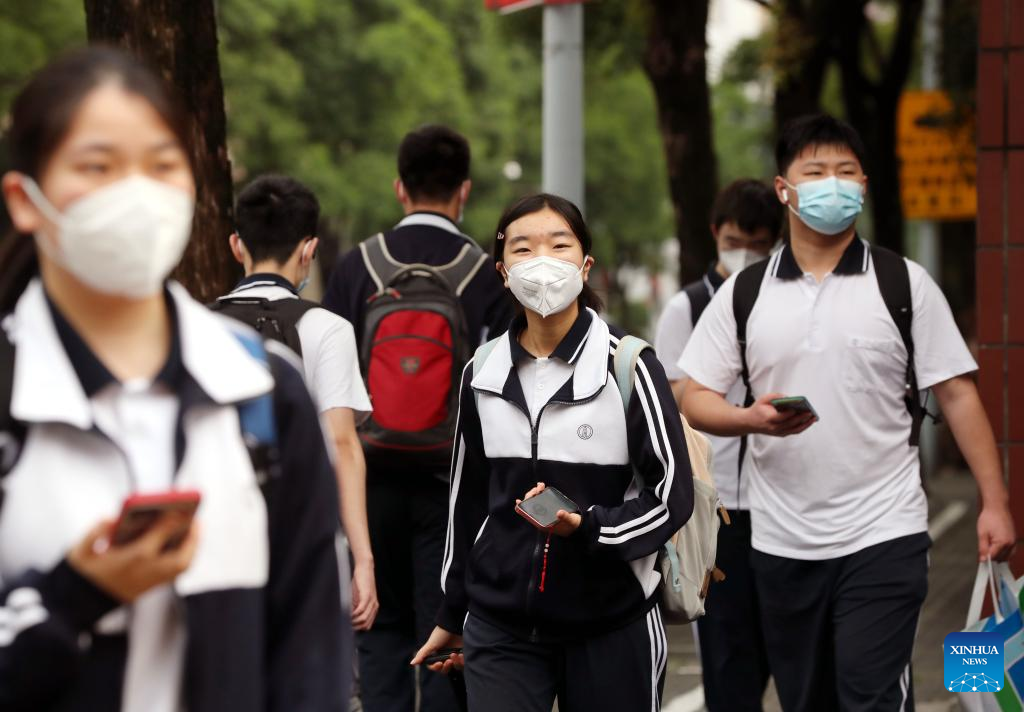 As COVID-19 cases increase in many parts of the country, a number of educational institutions in China are stepping up their virus intervention efforts, The Paper reported.
Proactive measures have been taken at the school to address the situation and protect students and staff.
Zhou Yafu, vice-headmaster at Tongji Zhejiang College in Jiaxing, Zhejiang, said the college attaches great importance to COVID-19 prevention and control measures and has created an emergency response program.
Additionally, the promotion of good hygiene habits would be prioritized to mitigate the spread of the virus on campus.
At Xinyang Aviation Services School in Henan province, Zhang Shiping, the acting headmaster, acknowledged the sporadic nature of the epidemic with slight fluctuations and increases, particularly around the May Day holiday. Recognizing the ongoing risks in epidemic prevention and control within the school, comprehensive disinfection measures will be implemented in teaching and living areas, campus restaurants and other spaces.
Meanwhile, at Sichuan Technology and Business University, Xia Mingzhong, the headmaster, highlighted an increase in positive infectious diseases in fever clinics in Chengdu. The epidemic situation at the university aligns with the trends identified in monitoring.
Fortunately, infections among teachers and students remain at a low level, and patients display relatively mild clinical symptoms. However, since April, there has been an overall increase in fevers among teachers and students.
In response, Mi Bensheng, director of the school office, advised minimizing the frequency of leaving the school premises and emphasized the importance of wearing masks, frequent handwashing and stricter management of external personnel.
Mi also stressed the implementation of inspection systems in mornings and afternoons, as well as a daily zero-case reporting system. The university plans to strengthen its management of sick leave for teachers and students and prepare traditional Chinese medicine as part of the epidemic response.
In light of the upward trend of the epidemic, the Shaanxi government has identified COVID-19 as an incident of special concern.
The provincial Education Department noted a mild increase in the positive test rate in nucleic acid and fever clinics within the province.
Schools in Shaanxi face significant challenges in COVID-19 prevention and control, particularly because of the coinciding 2023 college entrance examination and high school entrance examination concluded.
To address these challenges, schools are advised to follow the seventh version of the COVID-19 prevention and control guidelines. Vigilant monitoring of students' health conditions, prompt implementation of prevention and control measures when new cases are detected, and the maintenance of good hygiene habits, such as frequent handwashing, proper ventilation and avoidance of crowded places, are recommended.