City balances economic growth with green goals
Share - WeChat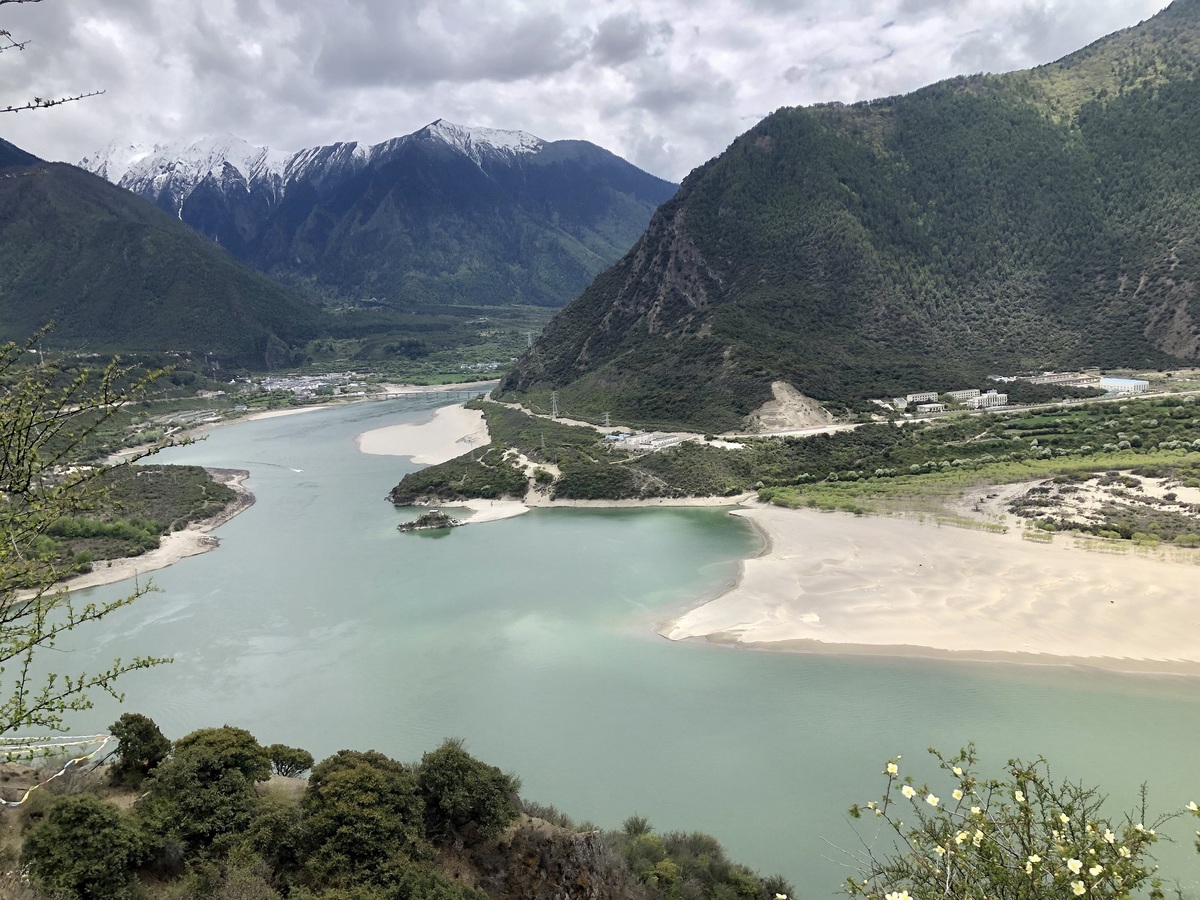 Nyingchi in the Tibet autonomous region has been combining ecological protection with economic development and improving livelihoods while prioritizing healthy ecological conservation, foreign guests on a local tour were told.
Located in the southeastern part of the region, Nyingchi is rich in biodiversity, including in Yarlung Zangbo Grand Canyon, the deepest canyon in the world.
Over the last few decades, a series of policies have been implemented, and heavy investment has been made all over Nyingchi.
As part of the 2023 Forum on the Development of Xizang, China, (Xizang is the name of Tibet in Chinese), dozens of overseas guests and domestic experts were invited to tour the city between May 15 and 18. They had an opportunity to observe the natural landscapes, cultures and developmental outlook of the city.
Frank Sieren, a German author of many books on China and one of the guests on the field trip, said it was important to protect nature, because the next generations would like to see it.
Sieren said he had learned from his long stay in China that there has been a big change in how people treat nature compared with when he arrived decades ago.
"When I came, no one cared about nature, it was only economic growth and making money. This is changing now in a dramatic way," he said.
He said what he can see from his visit, protecting the environment was an important development goal, and he was quite impressed with the balance between modernization and environmental protection.
Michael Crook, co-founder of the Western Academy of Beijing, another participant on the tour, agreed about the importance of balancing nature, preservation and economic development.
"We are part of nature. Humans need to consider human welfare, and my own view tells me that they have got a pretty good balance here. It looks great and the quality of life is improving," Crook said.
Along with efforts made by the government in ecological environment protection, many local residents have been employed to play their roles in environment protection, and they also benefit by receiving subsidies from the government.
Pema, a rural resident from Tashigang village in Nyingchi, said villagers were obligated and pleased to undertake the work of environmental protection, and she considered nature her home.
"Not only is the work important, but it also provides us income, so it's win-win work," said Pema.
All the village's 67 households participate in ecological protection. Six groups of villagers take turns on regular patrols, and two villagers make sure the surrounding environment is not harmed by human activities.
Pema said her family received more than 60,000 yuan ($8,500) from the government last year by contributing to environmental protection.
"Every time we go on patrol, we make sure no one has cut trees, nobody damaged the natural landscape and the rivers, and there was no littering or hunting," she said.
Official statistics show that over a decade, the Nyingchi government has listed 79 percent of its land area under the scope of an ecological protection red line. Covering more than 42,000 square kilometers, the city has established 14 nature reserves, according to the city's ecology and environment bureau.