Court blocks compulsory TV ads
Share - WeChat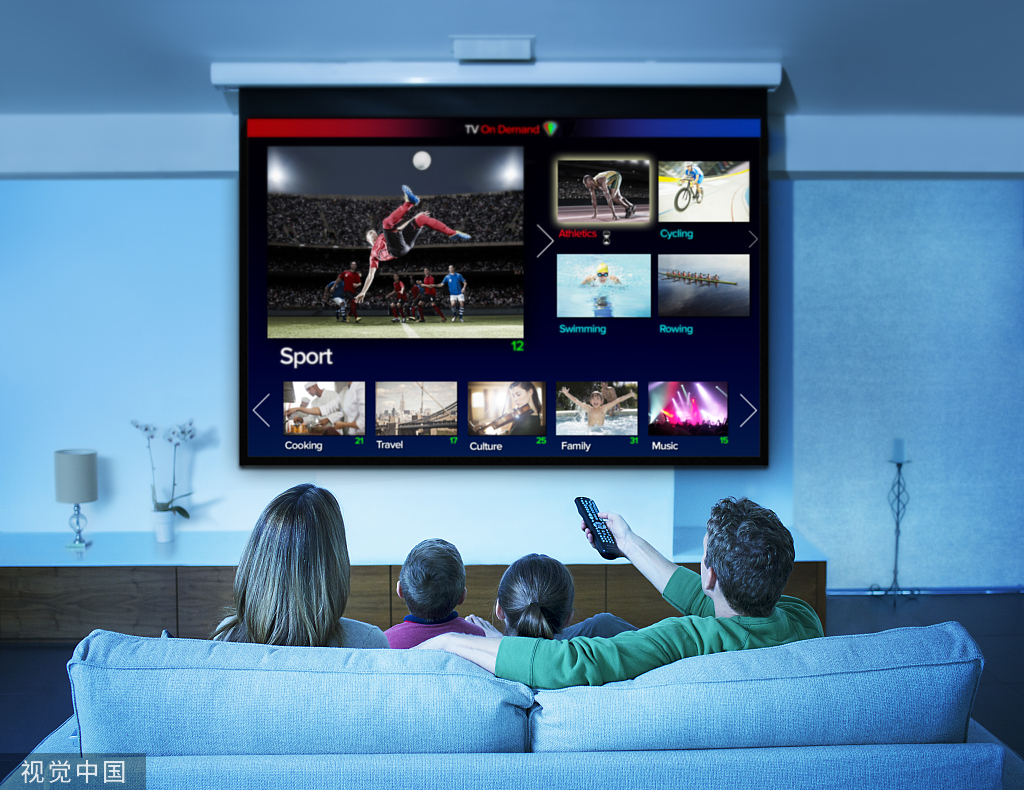 Manufacturers ordered to give option for consumers to switch off commercials
Smart television manufacturers and sellers must provide consumers with an option to turn off advertisements inserted in the devices to protect their rights and interests, China's top court said.
The Supreme People's Court made the remark on Monday in the country's first release of a public interest case concerning smart TVs, clarifying that consumers have the right to choose or reject products or services.
In the case, the Jiangsu Consumer Council filed a lawsuit against an electronics company, claiming that a 15-second advertisement, which was automatically played when smart TVs sold by the company were turned on, infringed upon consumers' rights.
The council asked the company to offer consumers an option to disable the ad, saying that they should not be forced to watch it every time they turned on their TVs. After the enterprises failed to correct the problem, the council sued it.
In November 2020, the Nanjing Intermediate People's Court in Jiangsu found in favor of the council, ordering the company to provide an option for consumers to disable the ad, stressing in the verdict that consumers have the right to choose or reject the service.
In March 2021, the Jiangsu High People's Court upheld the original ruling after the company appealed.
"Even though the ad was just 15 seconds, it violated the legitimate rights of consumers and also affected the healthy development of the smart TV industry," Qi Su, deputy chief judge of the top court's Third Circuit Court, said while briefing about the case on Monday.
"The dispute resolution has shown the principle of upholding a people-centered approach in our judicial affairs, and how we responded to public concerns with efficient case handling," she added.
On Monday, the top court also disclosed 15 other cases resolved by courts in the Yangtze River Delta, noting that the move aims to unify trial standards and serve its high-quality development by the rule of law.
The cases cover various aspects — including those involving internet platforms, environmental protection, intellectual property and finance — reflecting the major developing sectors in the delta.
Lauding the judicial fight against illegal fishing and the purchase of fry in the river by effectively solving relevant public interest litigation, Qi called for judges to continue to make stronger efforts to protect the environment by strictly implementing the Yangtze River Protection Law.
She highlighted the importance of dealing with commercial disputes across the delta, adding that better handling of such cases can prevent financial risks and maintain stability in this regard.
Qi said it is necessary to regularly disclose influential cases, as that will help judges in Shanghai and the provinces of Jiangsu, Zhejiang and Anhui unify trial standards, as well as contribute to meeting the public's legal demands.