Bumpy CBA season delivers hits and misses aplenty
Share - WeChat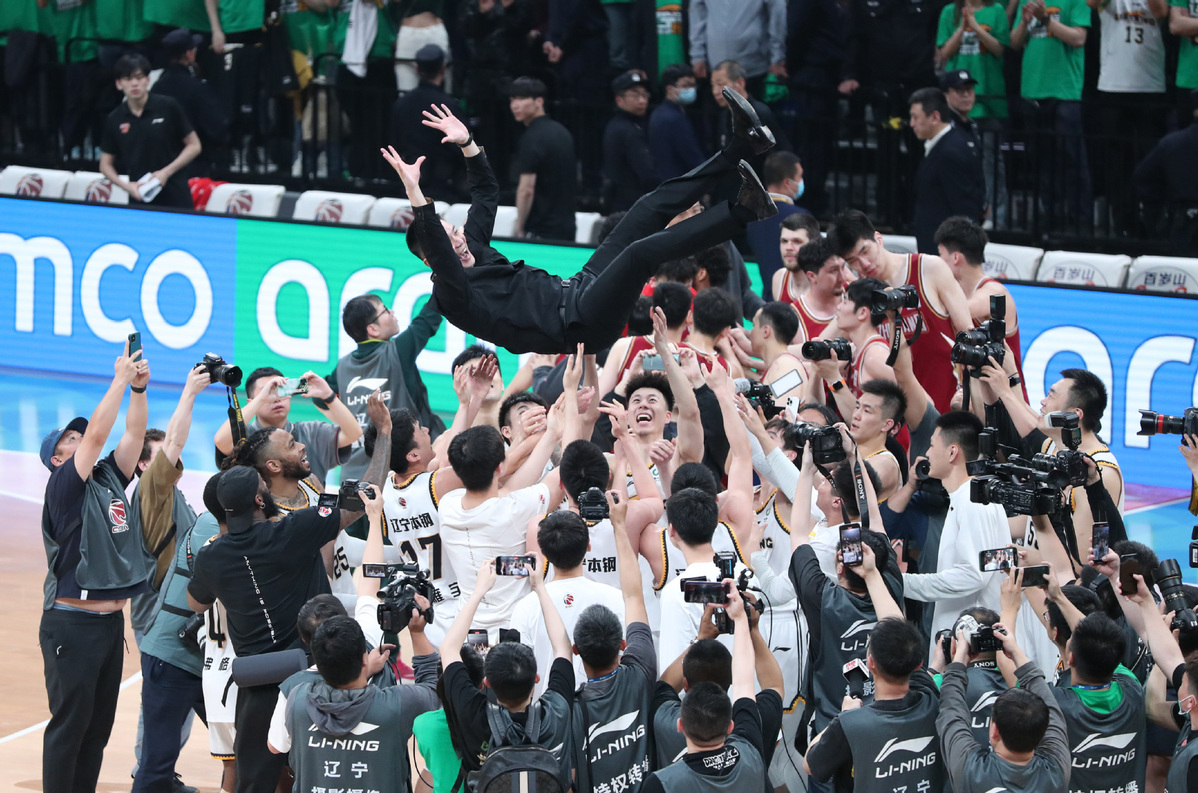 Liaoning crowned champion again as emergence of promising young talents overshadowed by controversies
The emergence of a new generation of hoops stars was overshadowed by controversies on and off the court in an eventful Chinese Basketball Association season.
After enticing fans back to the stands and resuming the home-and-away format to shake off the pandemic chill, the positives of the 2022/23 season were offset by a lopsided Finals series and a match-fixing scandal involving two renowned coaches.
Roared on by 10,000 home fans, the Liaoning Flying Leopards routed Zhejiang Golden Bulls 106-70 on Monday to wrap up a 4-0 clean sweep in the best-of-seven Finals and earn the club's second straight league trophy — its third in total.
Despite Liaoning's dominance on the scoreboard, the series was a bruising affair and certainly did not lack for physicality, underlined by the injury-forced absences of key players on both teams. However, the obvious gap in talent and depth between the two clubs ultimately made for an underwhelming advertisement for the league.
Liaoning point guard Zhao Jiwei was named Most Valuable Player of the Finals for a second straight season after averaging 20 points, 8.8 assists, 3 rebounds and 3.5 steals over the four games.
His impressive individual performance, though, needs to be put in context, with Zhejiang starting guard Wu Qian and prolific American scorer Jarmar Gulley both limited by injuries throughout the series.
Liaoning head coach Yang Ming, however, took pride from the resilience and solidarity that carried the Flying Leopards through a challenging season.
"I think we deserve a lot of credit. We proved that we are the champions," Yang, a former national team guard, said at the postgame news conference.
"It's been a season full of ups and downs with a lot of challenges, especially during the regular phase when the pandemic prevention measures were still in place.
"There were several pauses in the season to accommodate the national team's schedule, which disrupted our momentum.
"Our key players were carrying injuries, yet someone always stepped up and contributed when it mattered.
"I am so proud of our group and the Liaoning fans as a whole."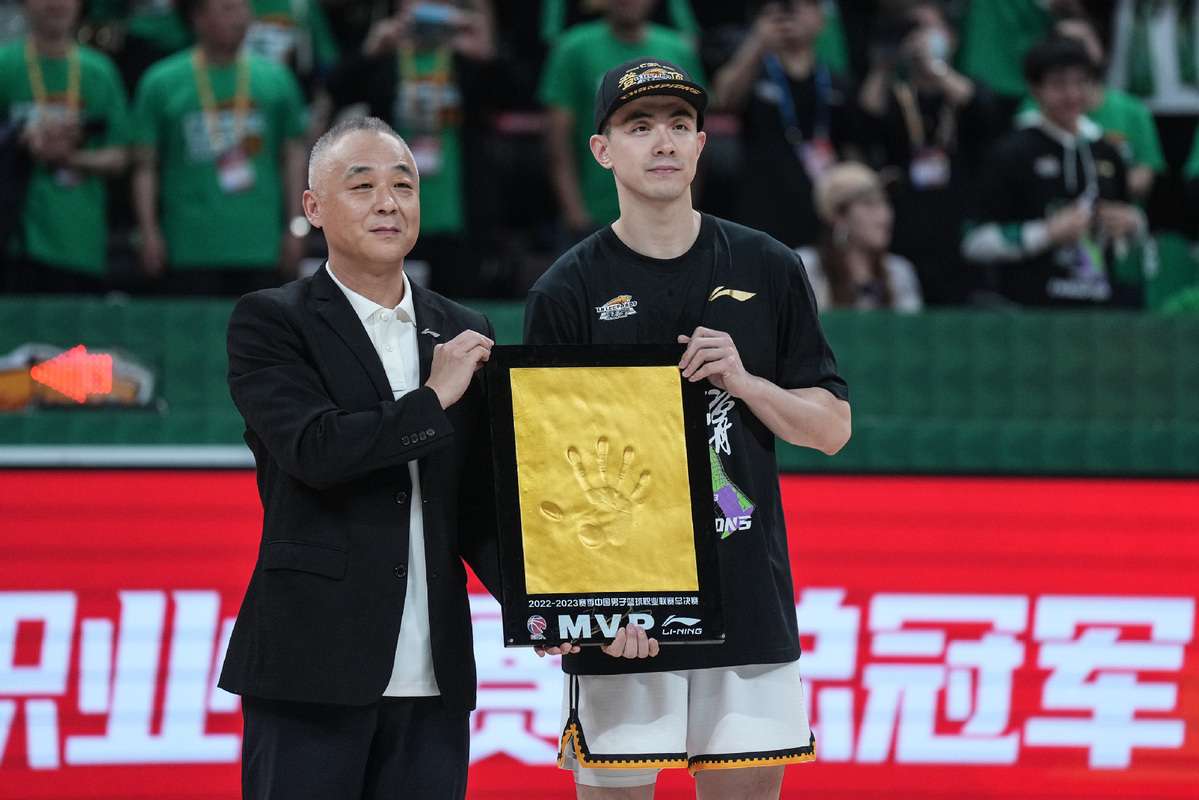 Youth surge
Having arrived in the playoffs as the top-ranked team in the regular season, Zhejiang made franchise history by reaching the Finals for the first time, yet still came up short without experience on its side.
For the team's young talents, the deep postseason run was almost as valuable as championship rings, reckoned Zhejiang head coach Wang Shilong.
"Finishing without a trophy can hardly be considered a success in professional sports, but I am quite proud that I gave our young players enough space and opportunities to grow," said Wang.
With senior national team star Wu battling a rib injury, 23-year-old guard Cheng Shuaipeng stepped into the breach to lead the Golden Bulls charge. Cheng's postseason highlights reel included a buzzer-beating 3-pointer in Game 4 and 26 points in Game 5 of the semifinal victory over the Shenzhen Aviators as Zhejiang fought back from 2-1 down to win the best-of-five series.
Cheng finished 11 playoff games with a team-high average of 14.8 points and 4.2 assists to join a glittering cast of young players who made their presence felt in the league this season.
As another intriguing young prospect, Guangzhou Loong Lions' forward Cui Yongxi stood out in the regular season with exceptional athleticism and a versatile skillset that helped him land the Rookie of the Year award.
The 19-year-old national team player stepped up his game in the postseason by contributing 13 points, 8 rebounds and 2.8 assists per game to lead Guangzhou into the quarterfinals for the first time.
"He's improving every game by fighting hard and learning in each minute on the court. I hope he can keep progressing like this," Guangzhou head coach Guo Shiqiang, a former national team playmaker, said of Cui.
With the Chinese national team preparing for the 2023 FIBA World Cup, which tips off on Aug 25, the likes of Cui and Cheng are expected to add some much-needed depth to Aleksandar Djordjevic's squad.
With a place at next year's Paris Olympics awarded to the top-placed Asian team at the World Cup, Djordjevic looks set to pivot toward a more youthful squad at the expense of veterans such as former NBA forward Yi Jianlian, of the Guangdong Southern Tigers.