Demand rises for nation's canned food exports
By Zhu Wenqian in Beijing, Zhao Ruixue in Jinan,Zhao Ruixue and Qiu Quanlin in Guangzhou | China Daily | Updated: 2023-05-17 07:43





Share - WeChat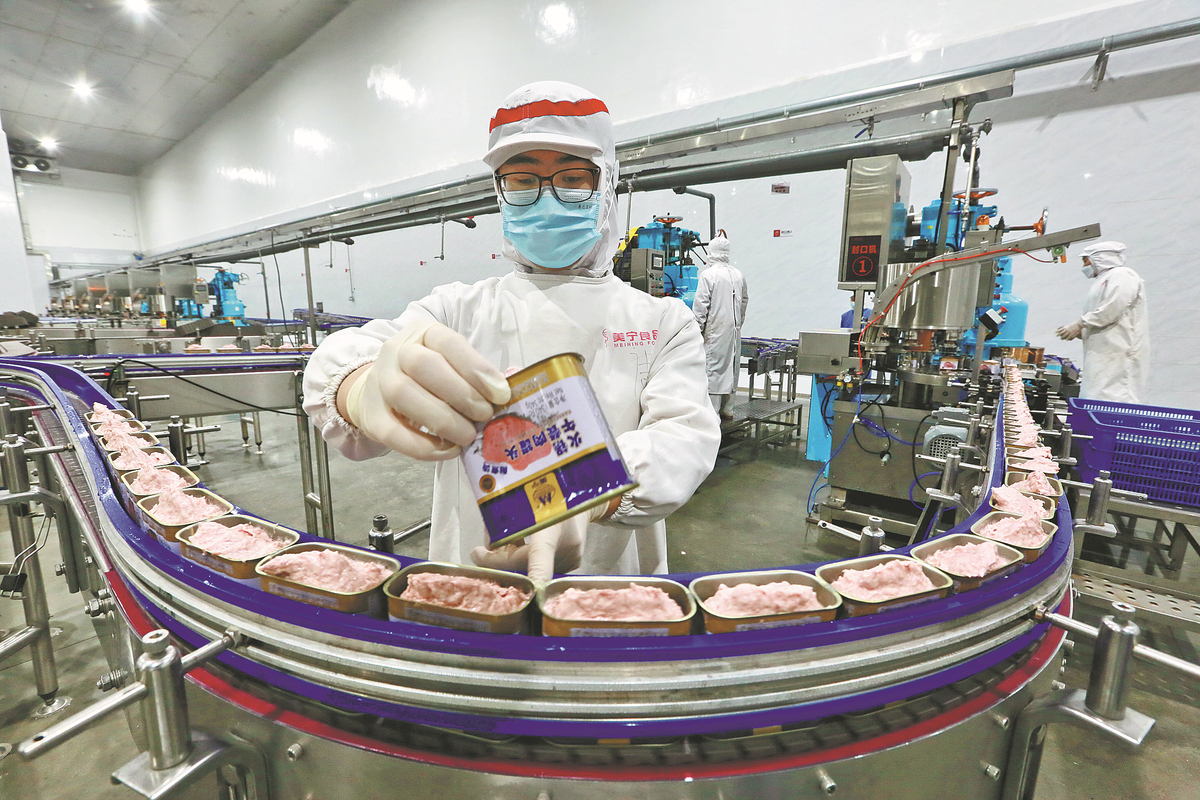 Li Zhongbin, general manager of Jiangmen Jiangfan Aquatic Products Co, said the company has expanded production capacity, as demand for canned vegetables, seafood and mushrooms has risen significantly since July.
Based in Jiangmen, Guangdong, the company started producing canned vegetables in 2004. This year, the volume of its monthly orders rose by about 10 percent year-on-year.
Canned food is produced by more than 46,000 enterprises in China, with Guangdong topping the list with over 14,000 such companies. Qichacha, a company that tracks business registrations, said that last year, 430 companies registered to produce canned food in China.
In the domestic market, evolving lifestyle and consumption patterns have resulted in the canned food industry embracing a long-awaited business opportunity, fueled by the popularity of ready-to-cook meals, especially since the pandemic emerged.
Semi-cooked and quick-frozen Chinese food only requires simple reheating, and can be delivered with extended quality guarantee times. Sales of such meals, including meat, seafood, vegetables and hot pot, have grown rapidly.
Producing precooked dishes such as braised pork ribs and high-end ingredients like abalone requires vital sterilization and sealing processes, and related technologies in the canning process.
Industry experts forecast that the continued emergence of new concepts, formats and models in food production and distribution, coupled with changes in consumer demand, will provide new business opportunities for the revitalization of the canned food industry in China.
Contact the writers at zhuwenqian@chinadaily.com.cn