Demand rises for nation's canned food exports
By Zhu Wenqian in Beijing, Zhao Ruixue in Jinan,Zhao Ruixue and Qiu Quanlin in Guangzhou | China Daily | Updated: 2023-05-17 07:43





Share - WeChat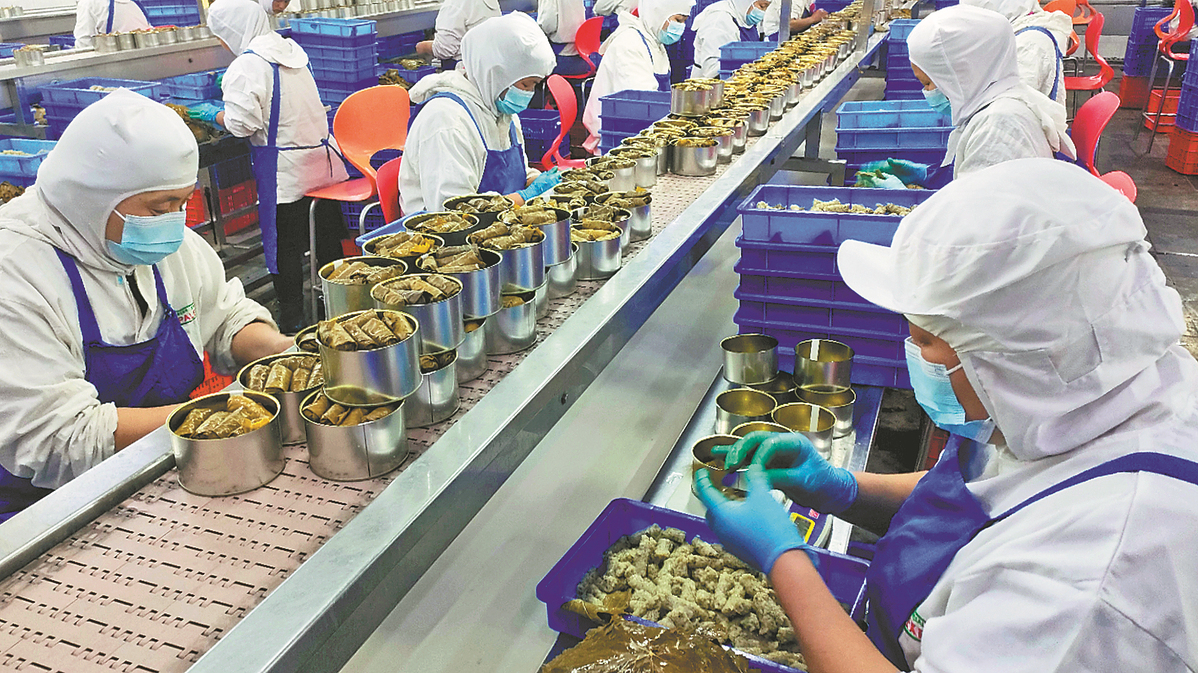 The association added that last year, canned food exports to the United States rose by 19 percent year-on-year, to Russia by 23 percent, and to Hong Kong by 63 percent.
Vassatis said that to better satisfy preferences in different countries and regions, the company has broadened the range of flavors it offers. In addition to Dolma, which tastes of tomatoes, lemons and pomegranates, it introduced flavors such as pepper and parsley.
The company also improved the design of its packaging — introducing a new wrapper that makes it easier to recognize the brand, and which has helped the company boost its reputation abroad and increase its market share.
In 2011, the head of Heze Palexpo found there were abundant grape leaves in the western part of China, and had the idea of building a factory to manufacture Dolma. Vassatis then traveled to the country to choose a site and set up the new business.
The company has received orders from the United Kingdom, Sweden, Greece and other European countries. Its annual export value exceeds $11 million, while the number of its employees has grown to more than 400.
Heze Palexpo has also obtained certification to produce vegetarian, halal and kosher food. A comprehensive quality control system has enabled the company to gain strong market competitiveness in global trade.
With growing demand for canned food overseas, enterprises in China have expanded their production capacity, and the export categories and total export volumes for such food are expected to continue rising.
Early last month, 18 tons of canned apples were shipped to Japan from Yantai, Shandong. The cans were produced by Yantai Shenglong Food Co. In the first quarter, the company exported 629 tons of canned fruit, more than double the volume compared with the same period last year.