Demand rises for nation's canned food exports
By Zhu Wenqian in Beijing, Zhao Ruixue in Jinan,Zhao Ruixue and Qiu Quanlin in Guangzhou | China Daily | Updated: 2023-05-17 07:43





Share - WeChat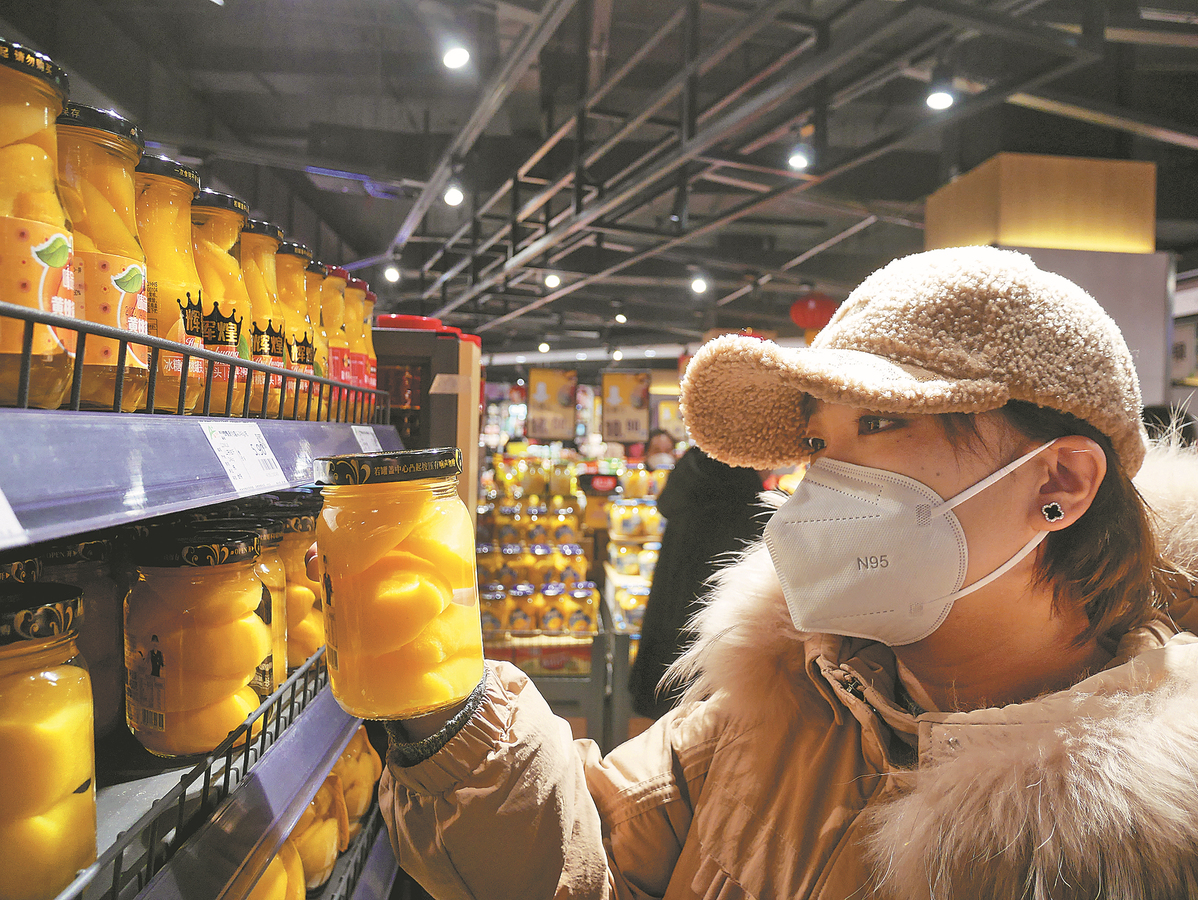 Guo Yijia, the company's trade manager, said: "This year, we have seen booming sales and growing overseas orders for our canned apples and pears in syrup. Canned food is convenient to eat, has a long quality guarantee period, and is relatively cheap. We are continuing to develop new products, markets and customers, and have expanded our overseas market share."
Most Chinese consumers consider the shelf life of canned food to be relatively long, but that such food contains a large amount of preservatives, which could be harmful to health. As a result, they feel that eating fresh food is a healthier option.
Unlike the Chinese market, canned food is a typical choice for many consumers in Europe and the US.
Although there is low enthusiasm for such food among consumers in China, the domestic canned food industry has established a solid foundation and has developed rapidly.
In the 1950s, China exported canned food for the first time, starting with a small volume of fruit. Later, the export varieties and quantity increased gradually each year.
In recent years, more than half the top 10 countries with the highest consumption volumes for canned food globally were in Europe, with Sweden topping the list. The annual per capita consumption volume for canned food in Sweden exceeds 33 kilograms, about six times higher than that in China, data from the China Canned Food Industry Association show.
Asia, Europe, Africa and North America are China's largest export destinations for canned food. Tinned vegetables and fruit account for the largest share, and export volumes of canned instant food and mushrooms have risen significantly in recent years, the General Administration of Customs said.
Sun Baiyu, manager at a food trading company based in Shenzhen, Guangdong province, said inquiries about shipping canned food overseas are placed on social media platforms every day. He visits local customs officials frequently to complete clearance procedures for exporting canned corn and bamboo shoots.
With overseas demand mounting for canned food from China, the company exported 500 containers last year. After a sharp rise in orders in the first quarter of this year, it expects the export volume for its products to rise by 20 percent this year compared with 2022.
Other canned food manufacturers in Guangdong have also boosted their production capacity since the second half of last year to meet increased overseas demand.