Peking Opera classics get modern touch
Share - WeChat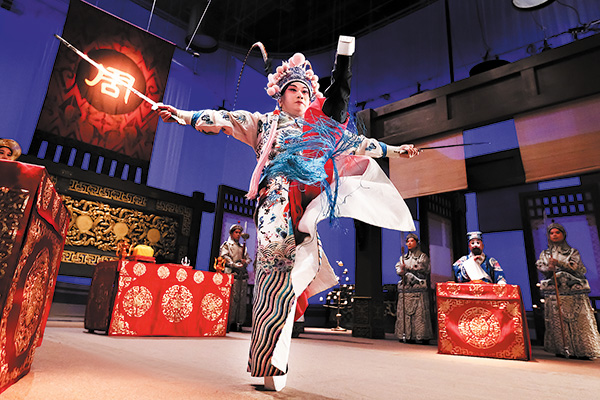 For more than two centuries, Peking Opera has mesmerized audiences with its captivating performances and stunning vocal artistry, earning it a place as one of China's most significant cultural treasures. To preserve and promote the iconic legacy, the Peking Opera Film Project, entering its 13th year, has released four cinematic remakes of classics.
The new movies — Silang Visits His Mother, The Gathering of Heroes: Borrowing the East Wind, The You Sisters of the Red Chamber, and Cai Wenji Returns to Her Homeland — were shown on April 25, a day after the China National Film Museum added them to its collection.
Ma Chongjie, a Beijing native and the nephew of the late Peking Opera master Ma Lianliang, was the director of the first two movies, which wrapped up shooting in 2018 and 2019 respectively.
Ma Chongjie, who learned opera as a child, shifted his interest to the film industry after graduating from the directing department of the Beijing Film Academy. He has worked as a director at the China Film Group Corp for more than 30 years, serving as helmsman for around 20 movies, most of which have been inspired by traditional operas or remakes of them.
"I was born into a family of Peking Opera performers, so I have had a special affection for this art form since childhood," says the veteran filmmaker, who has directed four of the 21 features so far produced by the Peking Opera Film Project.
With support from State authorities, the project has brought together masters and emerging talent from the country's top Peking Opera troupes, creatively blending modern cinematography with the centuries-old art form to appeal to younger audiences.
Most Popular