China hailed for success of Sudan evacuations
Share - WeChat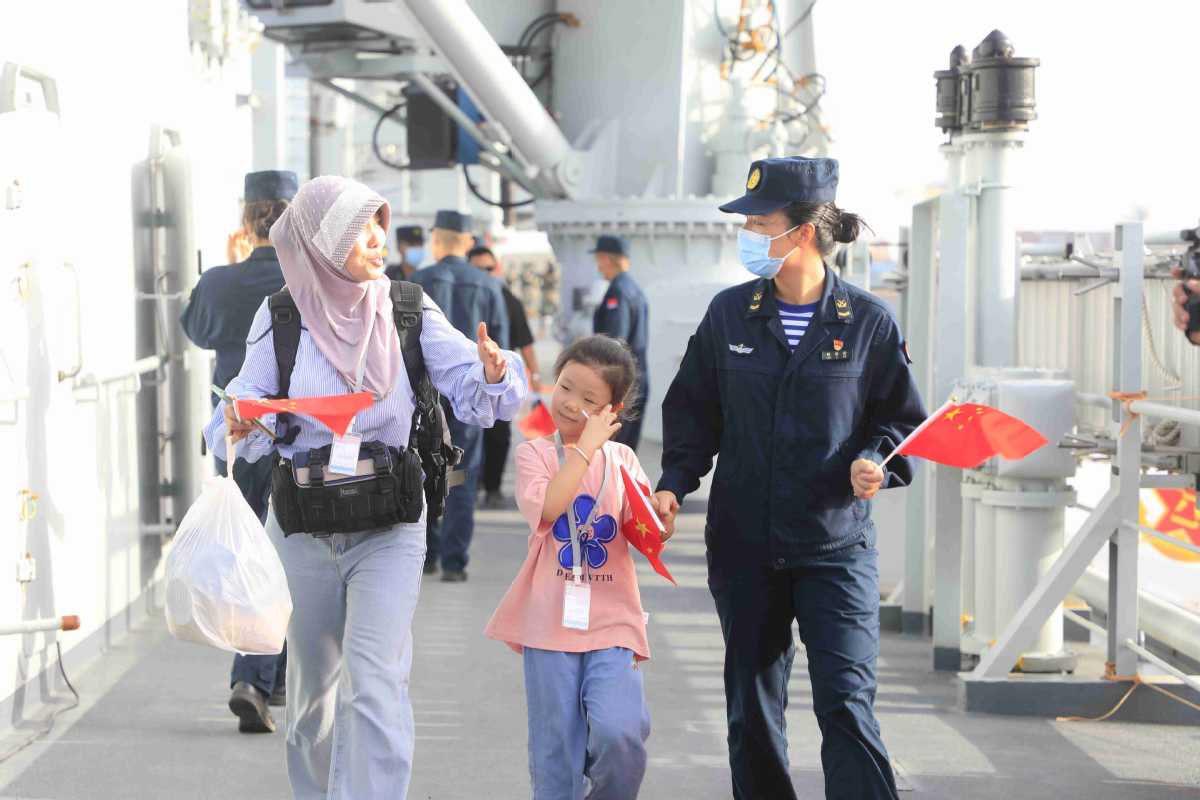 Hundreds of citizens, foreign nationals taken to safety
Like hundreds of Chinese citizens trying to escape the fierce fighting in Sudan, Zhang Yang and his co-workers resorted to one simple means of protection — the national flag of China, which proved more than effective.
Zhang, manager of a Chinese State-owned enterprise in Khartoum, the Sudanese capital, said his team experienced nerve-wracking moments as they tried to leave the city on April 23.
They seized the window of opportunity created by a three-day cease-fire between the two warring parties — the army and a rival paramilitary group, the Rapid Support Forces — which have been fighting each other since April 15.
In close coordination with the Chinese embassy in Khartoum, the team of 25 worked out an evacuation route before taking a hired bus north to the border with Egypt, a journey of more than 1,000 kilometers.
However, the trip was fraught with uncertainties, with the team fearing the possibility of crossfire and being intercepted by either of the two warring parties.
Zhang said, "We were fully aware that possibly the best protection we could have was to show that we are Chinese nationals, and that we had to make this clear to everybody on our evacuation route."
The team encountered four checkpoints set up by both sides, but passed through them all after showing the soldiers the Chinese flag, he added.
The Egyptian border was reached on April 24, and a work team dispatched by the Chinese embassy in Cairo, the Egyptian capital, arrived the previous day to help the team clear customs and complete border entry formalities.
Now safely at home in Central China's Henan province, Zhang said the nation's growing international influence, the close coordination by its diplomatic missions, and a high level of attention from the top leadership were the key factors that brought them out of danger in such a short period.