Number of people facing acute hunger in Africa still alarming
Share - WeChat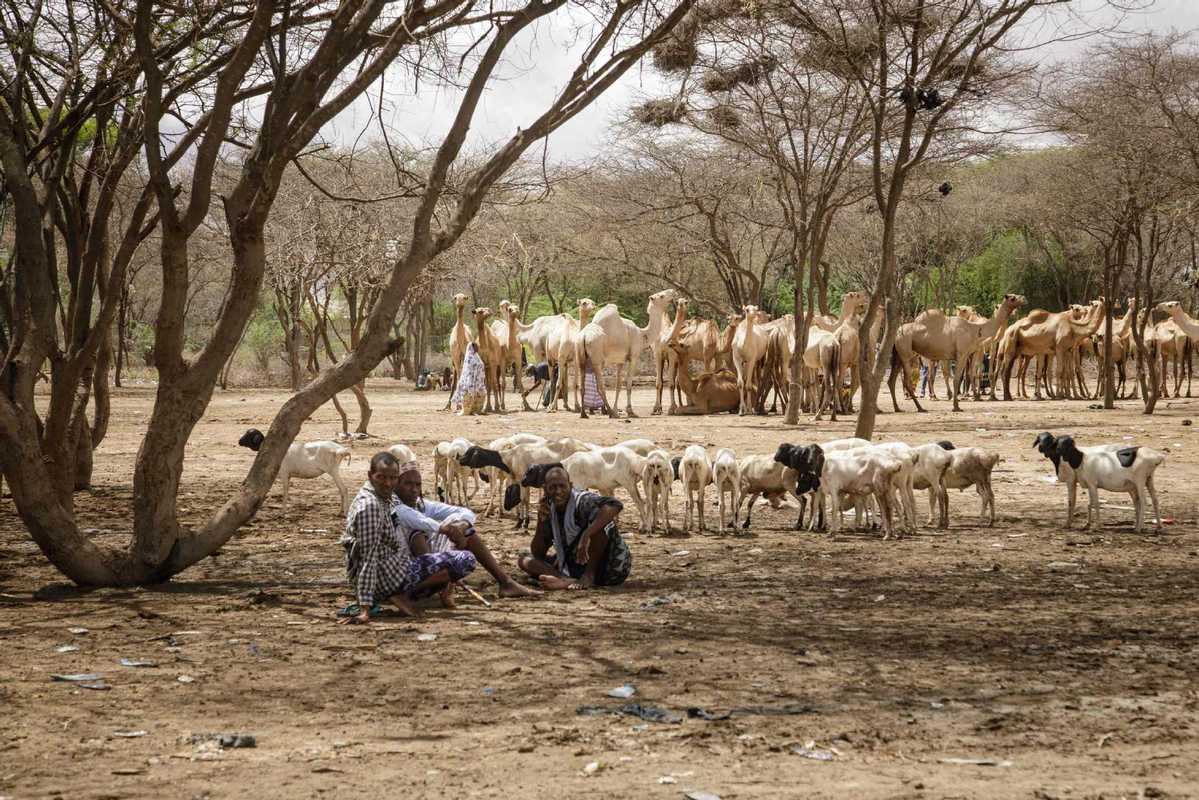 While rains have fallen and given hope to the populace in the Horn of Africa who had experienced the worst drought in decades, the number of people battling acute hunger and suffering from malnutrition across Africa is still alarming.
According to the global report on food crises launched on Wednesday by the Food Security Information Network - an initiative mandated with the strengthening of food and nutrition security information system - Burkina Faso, Nigeria, Somalia and South Sudan are facing catastrophic food insecurity due to protracted conflicts.
The report said that around 310,000 people are projected to be in catastrophic hunger across Burkina Faso, Mali, Nigeria, Somalia and South Sudan as well as Haiti in North America, with almost three quarters of them in Somalia.
The report said weather extremes, including the three-year drought across the Horn of Africa; economic challenges; and the impact of conflict on livelihoods, markets and humanitarian access continue to drive dire levels of acute food insecurity in many countries.
It, however, noted that the scale-up of multi-sector humanitarian assistance supported by the slightly more than favourable foreseen rains are contributing to a moderate improvement in some areas, although livelihood recovery will take time.
In her visit to eastern Kenya on Wednesday, Catherine Russell, the executive director of the United Nations Children's Fund, said that despite the rainfall in the Horn of Africa, the parched ground is unable to absorb all the water, leading to flooding and further devastation.
"Rain has finally started to come, giving people hope, but it is a long road to recovery. Children are still hungry, they are at risk of cholera, they need to be in school, and many have no prospects for going home," she said.
"It will take time and commitment by the international community for these communities to begin to recover. Across the region, the cost of cooking oil, bread and wheat flour remain high in local markets.  Many families cannot afford the basic necessities to survive. "
Russell said more than 2.5 million people have been displaced due to drought in Kenya, Ethiopia and Somalia.
According to the new report, Sudan will experience a deterioration of livelihoods, internal displacement and acute food insecurity due to the onset of clashes between the Sudanese Armed Forces and Rapid Support Forces in mid-April. The clashes also triggered a suspension of humanitarian assistance.
The report projects that conflict will remain the primary driver of acute food insecurity in the Central Africa Republic, the Democratic Republic of Congo and Mozambique.
The purchasing power and resilience of households are likely to be eroded by the economic shocks compounded by the knock-on effects of the war in Ukraine.
The report warned that weather extremes including the February tropical cyclone Freddy in Madagascar, Malawi and Mozambique will undermine food security throughout the year.
West Africa and Sahel are projected to report the highest acute food insecurity levels on record during the June–August 2023 lean season, driven by worsening conflict and insecurity, particularly in the Central Sahel and Lake Chad Basin areas.
This is in addition to increased economic shocks, including rampant inflation and currency depreciation, especially in Nigeria, Ghana, Sierra Leone and Liberia.
The number of people experiencing acute food insecurity is projected to increase in Nigeria, Burkina Faso, Senegal, Liberia and Gambia.
The report recommended urgent action for households facing acute food insecurity to ensure immediate wellbeing, to support their ability to sustain themselves and to protect families from making choices that are likely to lead to worse outcomes.
It said earlier intervention could reduce food gaps and protect assets and livelihoods at a lower cost than late humanitarian response.
UNICEF is appealing for $759 million to provide life-saving support to 16.6 million people, including 12.2 million children in Ethiopia, Kenya and Somalia.