App harnesses people's desire to help protect rivers
Share - WeChat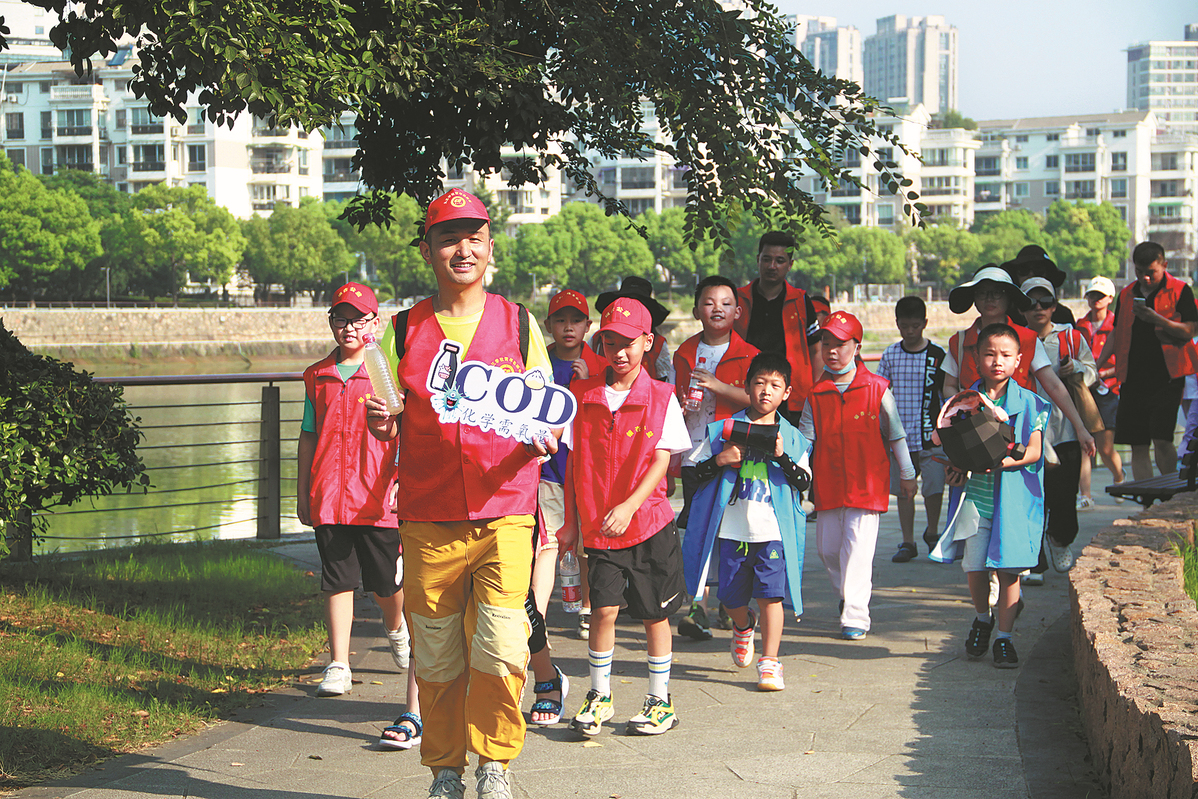 After working in the field of water pollution control science and technology for 14 years, Xu Ting from Huzhou, Zhejiang province, realized that environmental protection efforts are all about people's desire and ability to take care of rivers and lakes.
As a result, in 2016, he devised an applet named Smart River Chief, an intelligent, national river platform that allows people to become involved as "managers" of local waterways by posting photos of specific rivers to monitor their condition and point out problems.
The platform allows the public to update photos of polluted rivers anytime, anywhere. In addition to photos, they can leave comments related to dead fish, garbage or black and dirty water. The platform then helps them report the location of problems to the departments that deal with such issues.
Xu recalled that one user posted photos of a tributary that was polluted by black discharge. "The photos showed that he took them from a high-rise building, something like the 20th floor. We passed them onto the environmental protection bureau, which solved the problem," the 43-year-old said.
In 2017, the environmental engineering graduate from Zhejiang University started his NGO — the Dayu Public Welfare Association — in Huzhou. He works as a full-time engineer at an environmental science and technology company and runs the NGO in his spare time. "The two don't contradict each other, but actually support each other," he said.
His full-time job involves developing water-monitoring systems that can trace polluting factors, while his NGO focuses on popularizing water protection to people in the province, especially at primary and middle schools.
"Although people want clean water and air, most of them don't know how to take action. We provide demonstrations, so they can follow suit," Xu said.
"For example, after we led some families to pick litter out of a creek, we showed them how to sort the refuse and put the three most prevalent types out for analysis. It turned out that water guns were the most commonly seen type of litter along the creek. We always remind tourist families not to throw such toys around.
"We need to tell people to just do one small thing well, instead of 100 things poorly. It would scare people away to tell them that environmental protection is a wide-ranging issue," he said.
From 2014 to 2021, he delivered more than 100 lectures about environmental protection in schools, communities and hospitals. The topics included "understanding five types of clean water", "river and wetland protection" and "ecological fish tanks and marine life".
Xu describes his NGO work as his "career". "A job just lets people earn money. After a long time, it will become boring. However, the NGO is my mission. As long as the earth is still there, the career of environmental protection must also be there. We need to ensure our planet's health," he said.
"The environmental protection mission cannot be completed even in several lifetimes. Twenty years are definitely not enough, so I am in a race against time."
Gu Yehua contributed to this story.