China's consumer expo offers global companies great market opportunities, says Turkish business person
Share - WeChat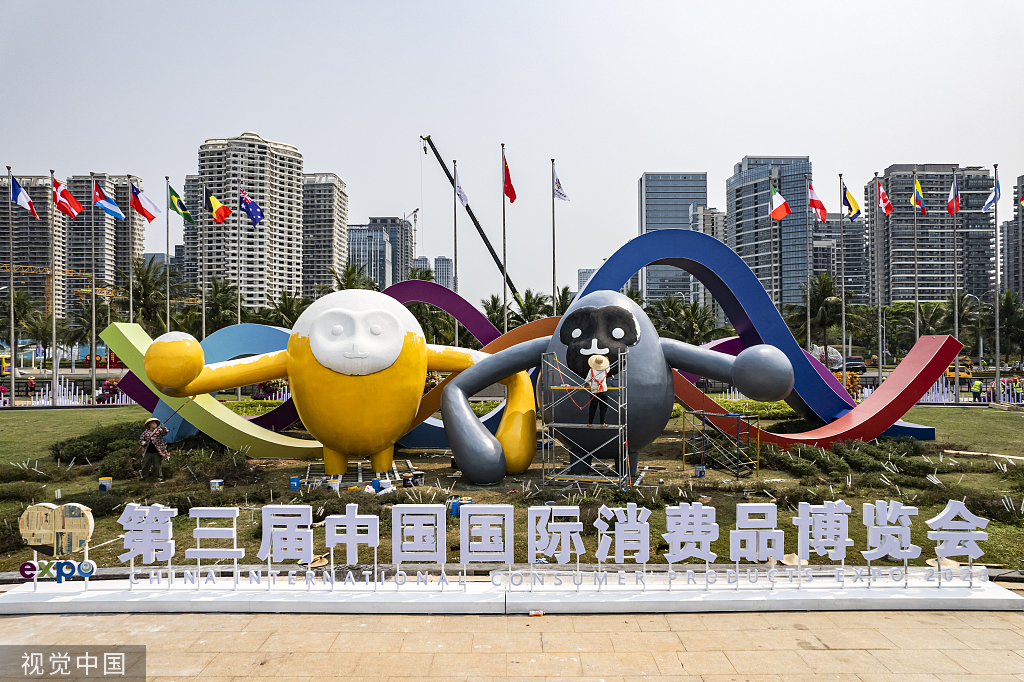 ISTANBUL - The third China International Consumer Products Expo (CICPE) provides excellent opportunities for global companies to explore the Chinese market, a Turkish business person said.
"There has been a tremendous demand for the expo. The interest is beyond our expectations," Coskun Simsek, head of the China Trade Center in Istanbul, told Xinhua in a recent interview.
For global manufacturers, entrepreneurs and investors who desire to integrate into this market, the expo is full of opportunities, said Simsek, who has been offering consultancy services to Turkish firms on investment in China and helping boost trade between the two countries.
The third CICPE kicked off Monday in southern China's island province of Hainan, displaying more than 3,300 brands from 65 countries and regions under the theme of "Share Open Opportunities, Co-create a Better Life." It has an exhibition area of 120,000 square meters, up 20 percent from the previous edition.
"Frankly, we shouldn't be surprised by this high demand," Simsek said. "Such interest in the Chinese market is inevitable for the companies to plan to boost their trade relations," especially since the optimization of China's COVID response, he said.
The expo also serves as a solid platform for all sides to enhance business "without wasting more time and exerting much effort," Simsek noted. "Businesses in different countries who need to reach some specific products found the opportunity to compare various products under the same roof and contact the manufacturers directly," he said.
"Otherwise, they have to travel to China, going from one city to another, which would take months." Meanwhile, the event is important for further deepening trade relations between Türkiye and China, Simsek said.
"Türkiye and China have been in solid collaboration for a long time. Their partnership has become a win-win business model for Turkish and Chinese companies.
This expo is essential for the two countries' companies," he said, noting that more Turkish companies have started to purchase Chinese-made semifinished products and raw materials, apart from end products. "Wherever you go in the world, no matter what products you look at, you see made-in-China labels on 90 percent of the products you will see in the global market," he said.
"This is the biggest indicator of China being a great supplier worldwide. China is now at the center of a supply chain that can suffice the whole world. And this makes China indispensable for many countries," he added.