Chinese market full of opportunities: Italian chamber chairman
Share - WeChat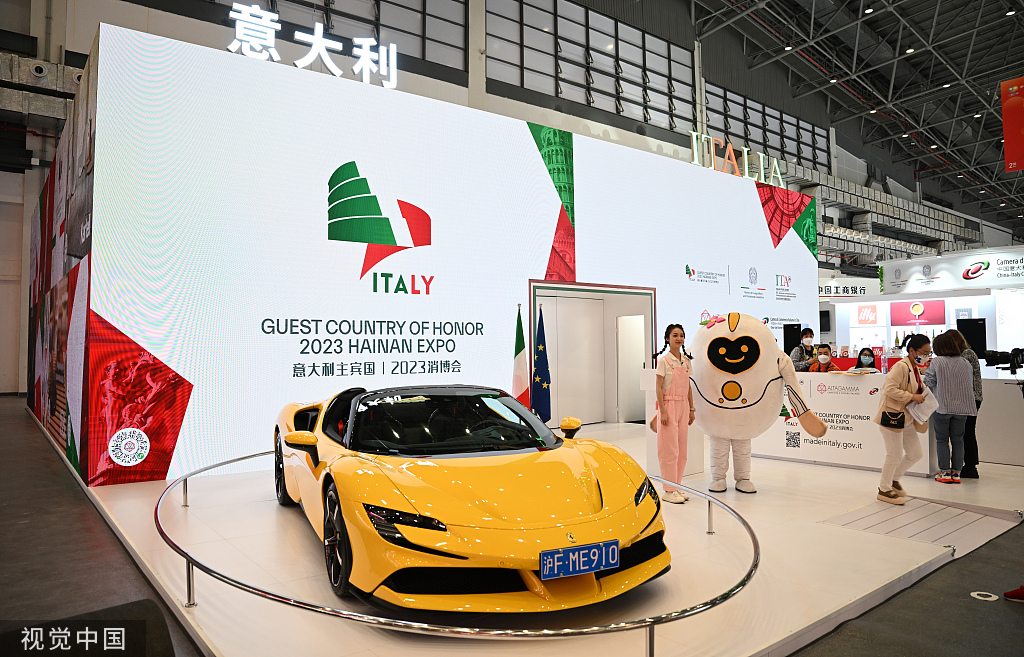 HAIKOU -- Paolo Bazzoni, chairman of the China-Italy Chamber of Commerce, said the Chinese market is full of opportunities and expected Italian companies to tap further into the world's second-largest consumer market.
More Italian companies will approach the Chinese market if favorable circumstances remain, Bazzoni said in an exclusive interview with Xinhua during the third China International Consumer Products Expo.
China-Italy relations have been notably strengthened in recent years. Data showed that bilateral trade volume totaled $77.9 billion in 2022, up 5.4 percent year-on-year.
Bazzoni believed the Chinese economy is bouncing back from COVID impacts and voiced confidence about its prospects. He said the recovery would not happen immediately, but positive signs are emerging.
It's time for a wider-base recovery, and areas including infrastructure and consumption will gradually revive, he added.
Maria Tripodi, Italian undersecretary of state to the Ministry of Foreign Affairs and International Cooperation, noted at the opening ceremony of the third CICPE that the extensive participation of Italian enterprises in the expo demonstrates their emphasis on the Chinese market and promise to provide high-quality goods.
Echoing Tripodi's remarks, Bazzoni also highlighted the appeal of China's ultra-large market among Italian enterprises, saying that the chamber has been expanding rapidly over the past few years.
As of the end of 2022, the chamber has 868 members, a surge of 98.6 percent from 2019, while the number of its offices across China has increased to seven, according to the CICC.
Expressing excitement about the third CICPE, the first large-scale international expo after China optimized its COVID response, Bazzoni said it would be a good showcase for Italian brands and companies, as media and consumers will look carefully at the exhibition.
Italy is the guest country of honor in this year's expo. It has built its pavilion in about 1,800 square meters and has 147 brands participating in the expo -- both figures more than double that of last year's edition.
Italian businesses will have more opportunities to penetrate and get more business from the Chinese market, Bazzoni said.
Looking beyond the ongoing expo, the chairman said many areas harbor massive growth potential for Italian enterprises.
Apart from what is on display, Italy can offer Chinese customers quality products in sectors such as machinery, renewable energy, and healthcare, he said.