Film featuring Beijing's iconic pagoda nominated for Tiantan Award
Share - WeChat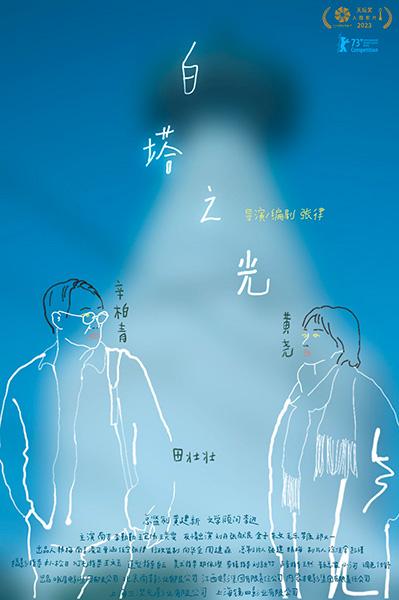 The Shadowless Tower, the latest outing of arthouse director Zhang Lu, has been shortlisted from nearly 1,500 features to compete for the Tiantan Award, the top honor of the 13th Beijing International Film Festival.
The annual festival will kick off on April 22 and announce the winners of 10 categories during the closing ceremony on April 29.
With veteran filmmaker Huang Jianxin serving as the executive producer, the film casts the actor Xin Baiqing as a poet-turned food influencer, actress Huang Yao as a photographer and filmmaker, and actor Tian Zhuangzhuang as the influencer's estranged father.
The film features scenes set against Beijing's historic White Pagoda, located in the Miaoying Temple in Xicheng district. The pagoda, dating back to around 700 years ago, serves as a metaphor and reflects the emotions of the characters in the movie.
In earlier interviews with Chinese media outlets, director Zhang revealed that he was inspired while meeting with a friend at a cafe near the White Pagoda.
The director said that in his impression of the Chinese capital, most buildings and streets are either square or rectangular-shaped with a gray color tone. Therefore, the pagoda stood out as an exceptional structure with its cylindrical shape, pure white exterior and red roof, inspiring him to write a story about it.
The movie was also shortlisted in the competition sector of the 73rd Berlin International Film Festival in February.
Most Popular