A haircutter's promise inspires love in the community
Share - WeChat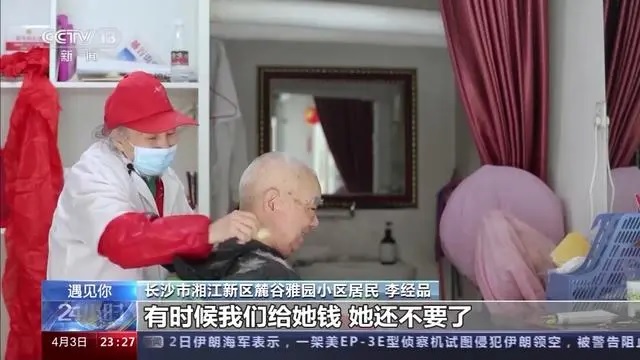 In a garage located in a residential community in Changsha, Hunan province, there is a hair salon that has been operating for 19 years.
The owner, 71-year-old Tang Jinlian, insists on charging only three yuan (about $0.47) for each haircut, and has written a slogan "A promise made, a promise kept for life" on the wall. Even when customers try to give her extra money, she insists on not accepting it.
The salon is open from 8:30 am to noon, serving around 10 customers daily. Most of her clients are families facing financial difficulties and elderly people from the neighborhood.
Tang's daughter suffered from meningitis and became mentally ill when she was three years old. Since then, Tang and her daughter have received a lot of help from others at their hometown in Yongzhou, Hunan province.
In order to give back to the community, Tang learned how to cut hair and hoped to use her service to spread kindness.
"Many people helped me in the past. Although I have no money to repay them, I am grateful. In the future, I will do more good deeds," said Tang.
In 2004, Tang's son came to work in Changsha, Tang and her daughter followed. They rented a storefront inside a vegetable market and set up a hairdressing stall.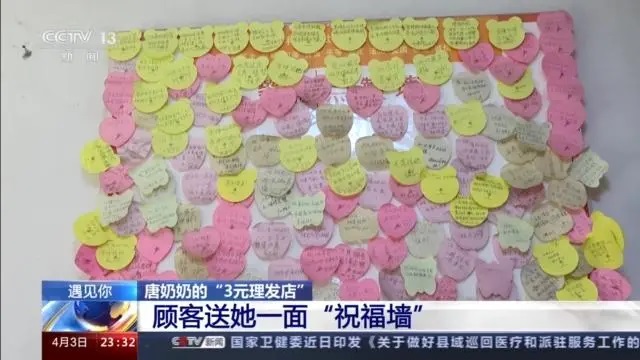 In 2014, when the vegetable market was renovated, Tang moved her hairdressing stall to Lufeng community, Changsha, where her son lives.
There, she set up a makeshift outdoor hair salon with a table, two chairs, a cart, and some tools. However, due to the extremely basic conditions, there were not many customers.
Eventually, the community noticed her predicament and decided to help. In 2015, they converted a garage into a hair salon for Tang to use, complete with furniture and hairdressing tools.
"We thought about how to make use of Tang's hairdressing skills to help more people in the community, especially the elderly who have difficulty moving around. She is a warm-hearted person and we hope to spread her spirit of kindness," said Lei Xia, the deputy secretary of CPC general branch of Lufeng community in Xiangjiang new district of Changsha.
Tang's perseverance has also attracted more people to contribute to their neighborhood.
Now, there are over 500 registered volunteers in the community who regularly carry out volunteer activities such as garbage classification promotion, environmental cleaning, and free medical consultations.
Residents also use their expertise to provide services such as umbrella repair and knife sharpening to others.