Study drive to boost leadership skills
Share - WeChat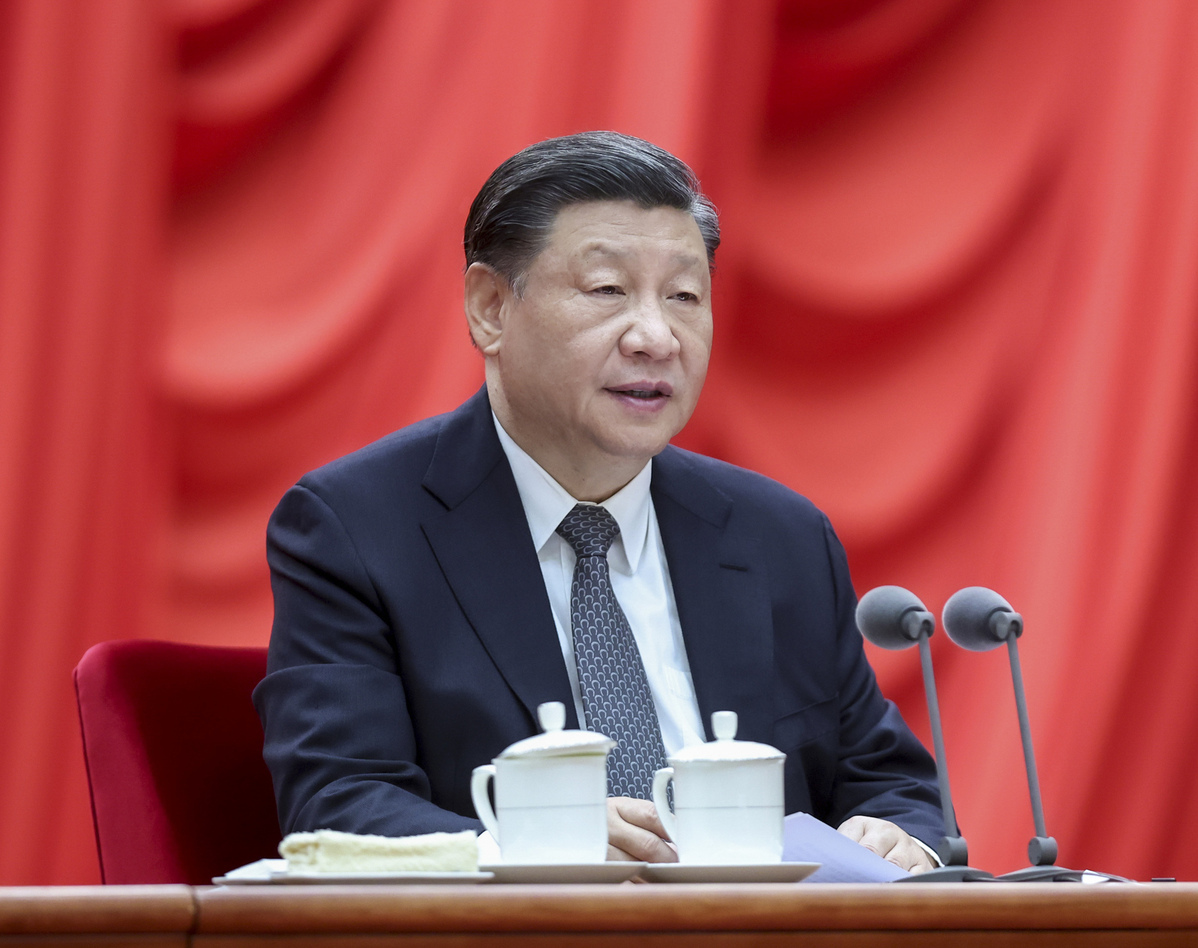 Study drive: Loyalty to people urged
Xi Jinping, general secretary of the Communist Party of China Central Committee, has urged using the Party-wide theoretical study program to improve the Party's governance capacity and leadership skills in order to unite the whole nation to advance the building of a strong country and realize national rejuvenation.
Xi, who is also China's president and chairman of the Central Military Commission, made the remarks when addressing a meeting in Beijing on the work for an education campaign to study and implement the Thought on Socialism with Chinese Characteristics for a New Era.
The CPC Central Committee has decided to launch the thematic education campaign this month to help Party members strive in unity to build a modern socialist country in all respects and advance the great rejuvenation of the Chinese nation on all fronts. It urged Party members and leading officials to apply the Party's new theories in implementing the major strategies and decisions set out at the 20th CPC National Congress last year.
Xi underlined the need for all Party members and leading officials to always maintain a high degree of consistency with the CPC Central Committee ideologically and politically, and in action.
Efforts should be made to educate and guide all Party members and officials to enhance their sense of responsibility and mission, and increase their capabilities to promote high-quality development, serve the people and forestall and defuse risks, he said.
Through the study program, Xi said that Party members and officials need to take a problem-solving approach, find their own weaknesses and firm up their political orientation in order to strengthen the Party's capacity for self-improvement and self-reform, help the Party to always maintain vigor and vitality, and always serve as the strong leadership core of the cause of socialism with Chinese characteristics.
While emphasizing the importance of applying the Thought in actual work, Xi urged efforts to solve the prominent problems arising from socioeconomic development and Party building, forestall and defuse major risks and strive to make new progress in advancing Chinese modernization.
He urged Party members and leading officials to be always loyal to the Party, to the people and to Marxism. He said that Party members should take concrete actions in a down-to-earth manner to solve problems and forge ahead in the face of difficulties, keeping the central task of the Party on the new journey in the new era in mind.
Xi also asked Party members and officials to uphold a people-centered development philosophy and to be honest and free of corruption in performing their duties.
Senior Party officials attended the meeting in Beijing, while other key officials nationwide attended the meeting via teleconference.
Xi attaches great importance to intra-Party education campaigns. He has said the Chinese Communists have relied on learning to get to where they are today, and this will inevitably continue to be the case going forward.