Privately built, liquid-fuel rocket first in world to reach orbit in debut flight
Share - WeChat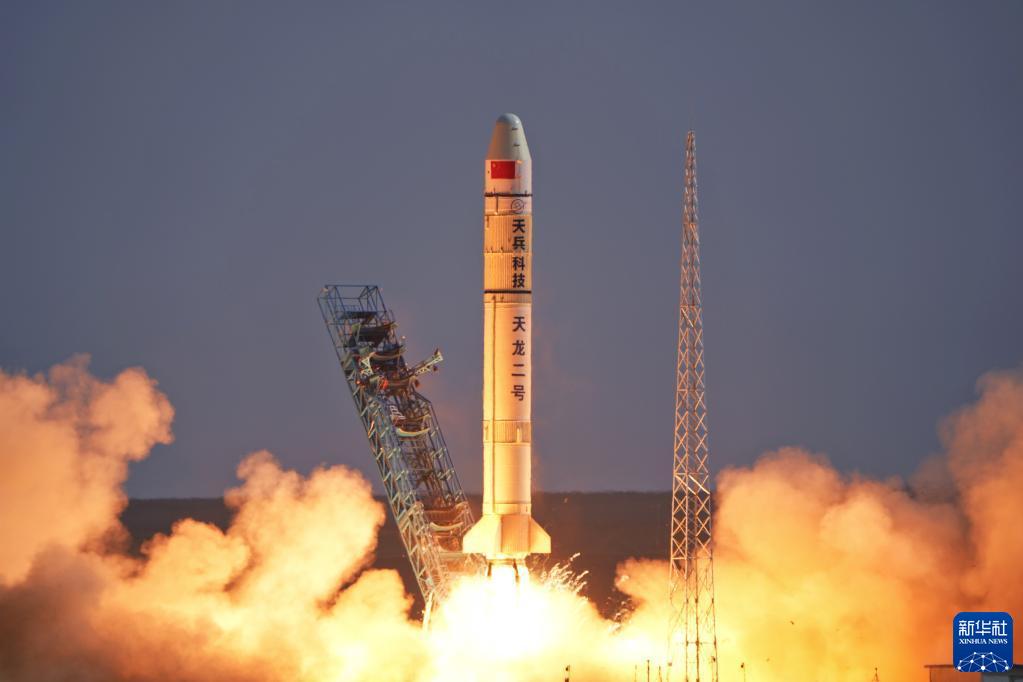 The TL 2, a carrier rocket developed by Space Pioneer, reached orbit on Sunday afternoon, becoming the first privately built, liquid-fuel rocket in China to reach orbit.
The rocket blasted off at 4:48 pm from the Jiuquan Satellite Launch Center in northwestern China. Shortly after, it placed a remote-sensing satellite in a sun-synchronous orbit about 500 kilometers above the Earth, Space Pioneer said in a news release.
The launch marks the first time that any privately developed, liquid-propellant carrier rocket in the world has succeeded in its first orbital attempt, which refers to a powered flight that places a craft in orbit in outer space.
Before the TL 2, all liquid-propellant rocket types developed by private enterprises, including SpaceX, Virgin Orbit and China's LandSpace, failed on their first attempt.
The successful launch also makes Space Pioneer, based in Beijing, the third private company in China to have carried out an orbital mission. Previously, i-Space and Galactic Energy, two other space industry startups in the capital, achieved the feat using their own solid-propellant rockets. Solid-propellant rockets are easier to design and make than liquid-fuel rockets, but have a smaller capacity and so cannot launch large satellites or deploy spacecraft to high orbits.
In December, LandSpace launched the first of its ZQ 2 rockets from Jiuquan in the first attempt by China's private space sector to use a liquid-propellant rocket to reach orbit. The mission failed because of a minor malfunction around the end of the flight.
Wang Yanan, editor-in-chief of Aerospace Knowledge, said the TL 2's success is a milestone for China's space industry because it shows that the country's private players have grown strong enough to undertake important tasks previously only conducted by State-owned giants.
"Private companies have displayed their ability through orbital missions. As more privately made, liquid-fuel rockets enter the market, they will be given government contracts and will be used to launch large, expensive satellites. The more private companies thrive, the more energetic and competitive China's space sector will become," he said.
TL 2, which stands for Tianlong 2, or Sky Dragon 2, is 32.8 meters tall and 3.35 meters wide, and has a liftoff weight of 153 metric tons. The rocket is capable of sending satellites with a combined weight of 1.5 tons to a sun-synchronous orbit at an altitude of 500 km, or spacecraft weighing 2 tons to a low-Earth orbit, according to Space Pioneer.
Space Pioneer was established in 2015 by engineers from State-owned space conglomerates.