Earth-observation satellites team up to form wheel-shaped system
Share - WeChat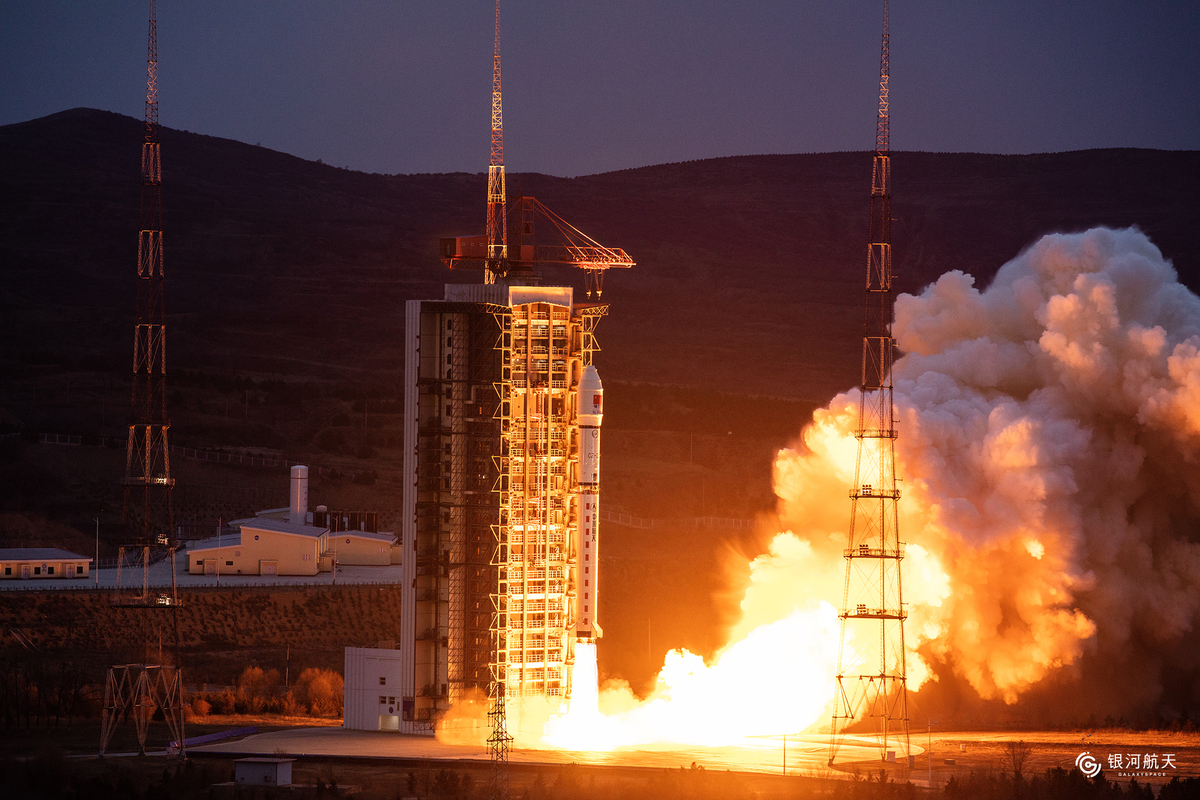 China launched four Earth-observation satellites from the Taiyuan Satellite Launch Center in Shanxi province on Thursday afternoon, marking the first use of a new satellite teaming approach.
The satellites, consisting of one 320-kilogram pivot satellite and three 270-kg assistant satellites, are the first space-based assets in the Hongtu 1 network. They were sent into space by a Long March 2D carrier rocket that blasted off at 6:50 pm.
Developed by GalaxySpace, a Beijing-based private satellite maker, each of the satellites carries an interferometric synthetic aperture radar.
The satellites have formed a wheel-shaped network, as the three assistant satellites move around the pivot satellite as they travel in orbit.
This is the first time any satellites have established a wheel-shaped system in space, according to GalaxySpace.
The company said the satellites are expected to carry out high-definition mapping of the globe in a rapid, efficient manner, with radars so sensitive they are capable of detecting geological changes at the millimeter level. The data can support the monitoring and prevention of geological hazards such as subsidence, collapses and landslides.
Zhang Shijie, chief scientist of GalaxySpace, said that the teaming of satellites equipped with synthetic aperture radar enables them to map and measure a designated land area in multiple dimensions and gives the network more flexibility and reliability.
"Spacecraft scientists and engineers have proposed the concept of forming a wheel-shaped, multi-satellite network since the early years of the 21st century, but they faced difficulties such as the large size and heavy weight of satellites and the lack of a well-developed method to allow satellites to fly in such a manner," Zhang explained.
"Given that satellites have now become smaller and spacecraft have gradually applied electric propulsion systems, we are now able to form a wheel-shaped network, and we believe this approach will have big potential in satellite operation."
The satellites rely on data links and precision orbital control systems to ensure the stability of their individual positions and safe distances, according to the scientist.