Ship loaded with propylene heads to Taiwan
Share - WeChat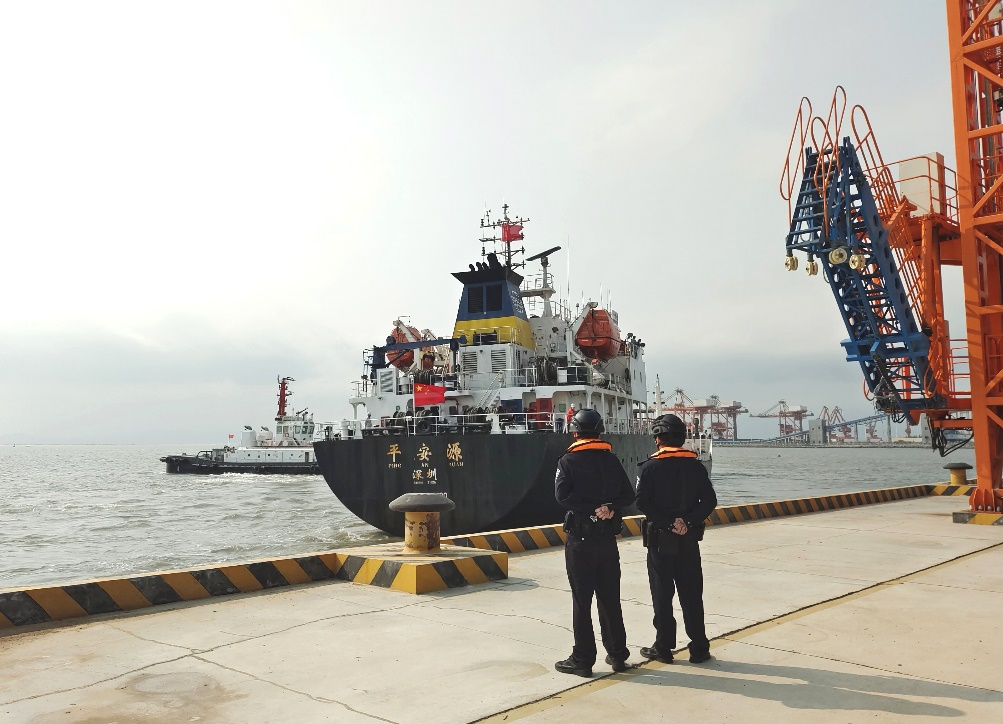 A ship carrying 1,650 metric tons of propylene products left Zhangzhou, Fujian province, and headed to Taiwan recently.
Propylene is an important chemical widely used by many countries and regions in the process of making other chemicals, such as synthetic resins and rubbers. It is flammable and explosive, so it took 20 hours for the loading arm to slowly and carefully load the cargo onto the ship last week.
It was the first time for the city of Zhangzhou to sell such a product, from Gulei Petrochemical, to Taiwan.
Staff members from the Zhangzhou frontier inspection station said it provided a green channel for the ship, to shorten waiting time and improve efficiency.
Zhan Liang, an official of the Zhangzhou Maritime Safety Administration, said Zhangzhou exported about 30,853 tons of ethylene to Taiwan in the first quarter of this year, up 37.2 percent year-on-year.