New map outlines investment opportunity areas for China's sustainability goals
Share - WeChat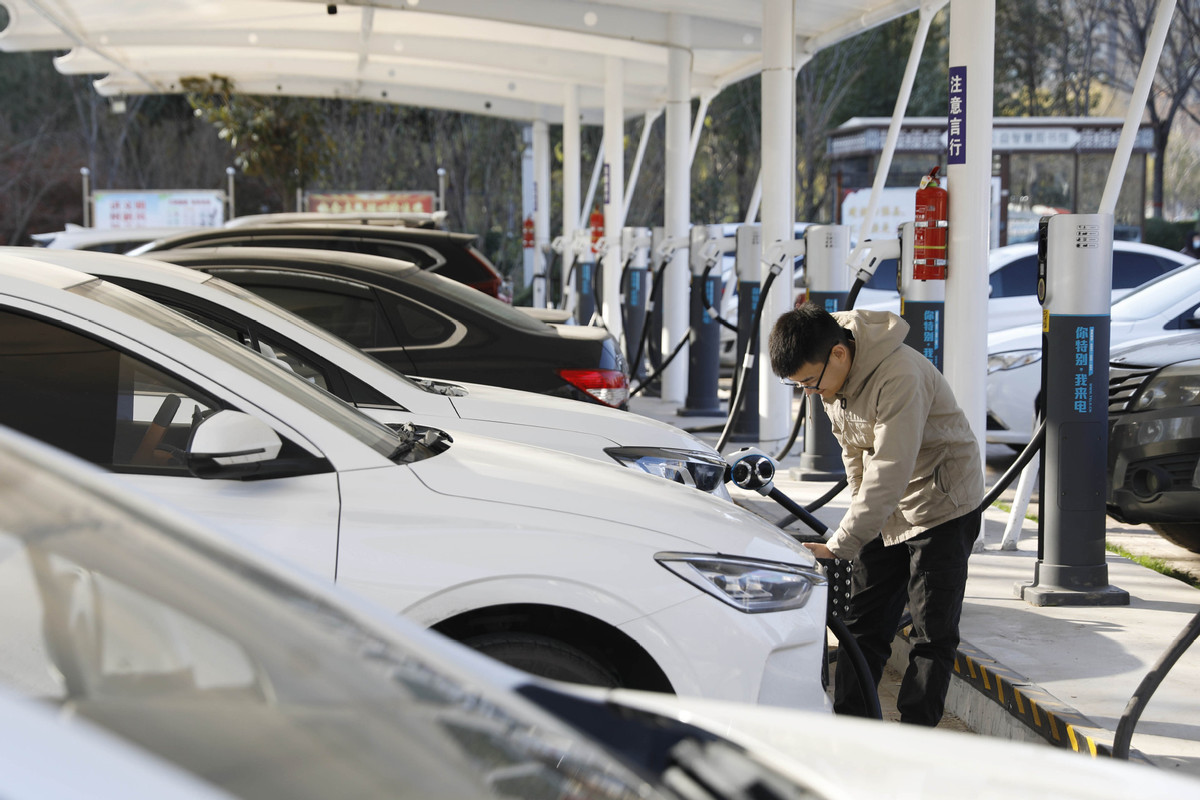 The United Nations Development Programme and Industrial Securities Co Ltd jointly unveiled 18 Investment Opportunity Areas (IOAs) with the potential to generate both Sustainable Development Goals impact and financial returns in renewable energy and the circular economy in China.
The 18 areas were identified in the second phase of the China SDG Investor Map, which was co-developed by the dual and focuses on sectors concerning carbon neutrality, particularly China's targets of peaking carbon dioxide emissions before 2030 and realizing carbon neutrality before 2060.
One of the IOAs, for example, is furthering the charging infrastructure for electric vehicles.
More charging points make recharging EVs more convenient and encourage purchases, it said. Charging points can also be used to supply electricity from vehicle batteries to the grid, turning EVs into mobile power storage units.
It said, however, public and private charging points in China are failing to keep up with the output of EVs, and there is "huge space for growth" in the charging infrastructure.
By 2020, there were 1.68 million of charging points in China, it said. It is estimated that by 2026, China will need over 10 million charging points.
The launch of the Map came shortly after the Intergovernmental Panel on Climate Change released its sixth and latest report, stating that the world "is in a critical decade for climate action".
"The latest IPCC report put out its starkest warning yet - that to ensure a sustainable livable future, critical decisions and actions must happen now to halve emissions by 2030. Scaled up financing is an enabler to our efforts to tackle climate change and the other 16 SDGs connected to it," stressed Fabienne Michaux, director of SDG Impact, a flagship initiative of UNDP.
Focusing on the carbon neutral sector in China, the Phase II Map provides the information needed to help move closer to the 2030 Agenda, she said.
The launch event brought together 50 government entities, think tanks, financial institutions and civil societies in sectors concerning carbon neutrality. Discussion aimed at exchanging ideas on how to find ways to take advantage of the potential investment opportunities identified by the Map.
"The challenge is not one of the availability of funding, but rather how funding is being prioritized," said Beate Trankmann, UNDP resident representative in China.
"Redirecting around just 1 percent of global financial assets would be enough to finance the global energy transition needed to keep the goal of 1.5 degrees alive. This should not be considered a cost. It is an investment in our collective future," she added.
By sharing research capabilities and results globally, the Map helps bridge the information gap between the industry and the investors, and provides an important reference for domestic and foreign investors to participate in sustainable investment in China, said Yang Huahui, chairman of Industrial Securities Co Ltd.