Cruises given green light after years of suspension
Share - WeChat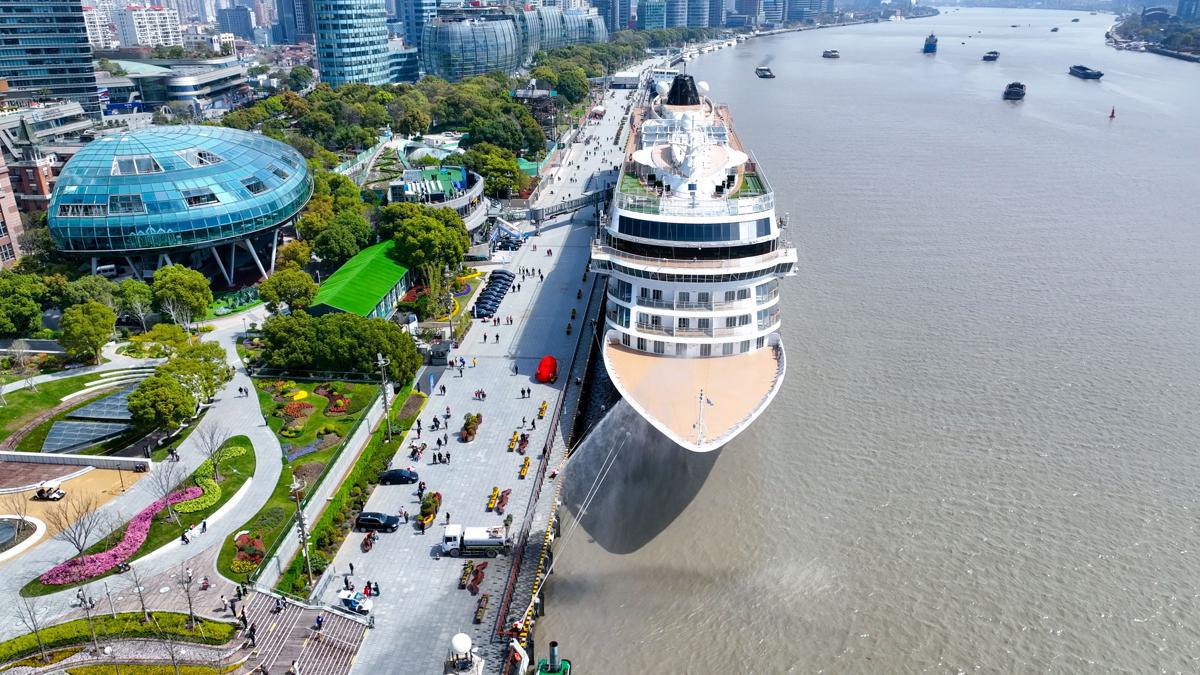 International cruise homeporting in China was given the green light to resume after a suspension of over three years by the Ministry of Transport, according to a notice published on the official website of the ministry on Thursday.
Trials on international cruise transportation would be restored first at ports in Shanghai and Shenzhen, with more ports across the nation likely to follow based on performance there.
The pilot cruise trips will be taken between Shanghai or Shenzhen to neighboring nations or regions. After a trial period between six months and one year, optimized adjustments would be introduced in accordance with the pandemic control and prevention policies, outbound and inbound traveling measures and market condition at that time.
"This is a significant step forward by MOT to resume the operation of international cruises, following the State Council's announcement to open the Chinese border for international cruises in January 2023. Royal Caribbean China welcomes the approval for the return of international cruises, which is long-awaited by consumers and the whole industry," said Liu Zinan, chairman of Royal Caribbean Cruises for Asia.
China is a significant destination for international cruises. The growth of the Chinese cruise market in the 10 years before COVID-19 showed cruises are extremely popular with Chinese consumers as a style of vacation. The emergent Chinese cruise industry has also proven invaluable in promoting international exchanges and contributing to the local economy by developing related manufacturing and service industries as well as creating income and employment, Liu said.
The recovery of the Chinese cruise industry may face many challenges, Liu added. "The experience of the cruise market in Europe and the United States shows that restarting requires more time than expected in terms of deployment, operational recovery and marketing preparation. We have been awaiting the return of our ships to China for more than three years and we will actively participate in MOT's resumption of cruises with a view to return to service to neighboring countries," Liu said.