Jiahui International Hospital holds blood donation drive
Share - WeChat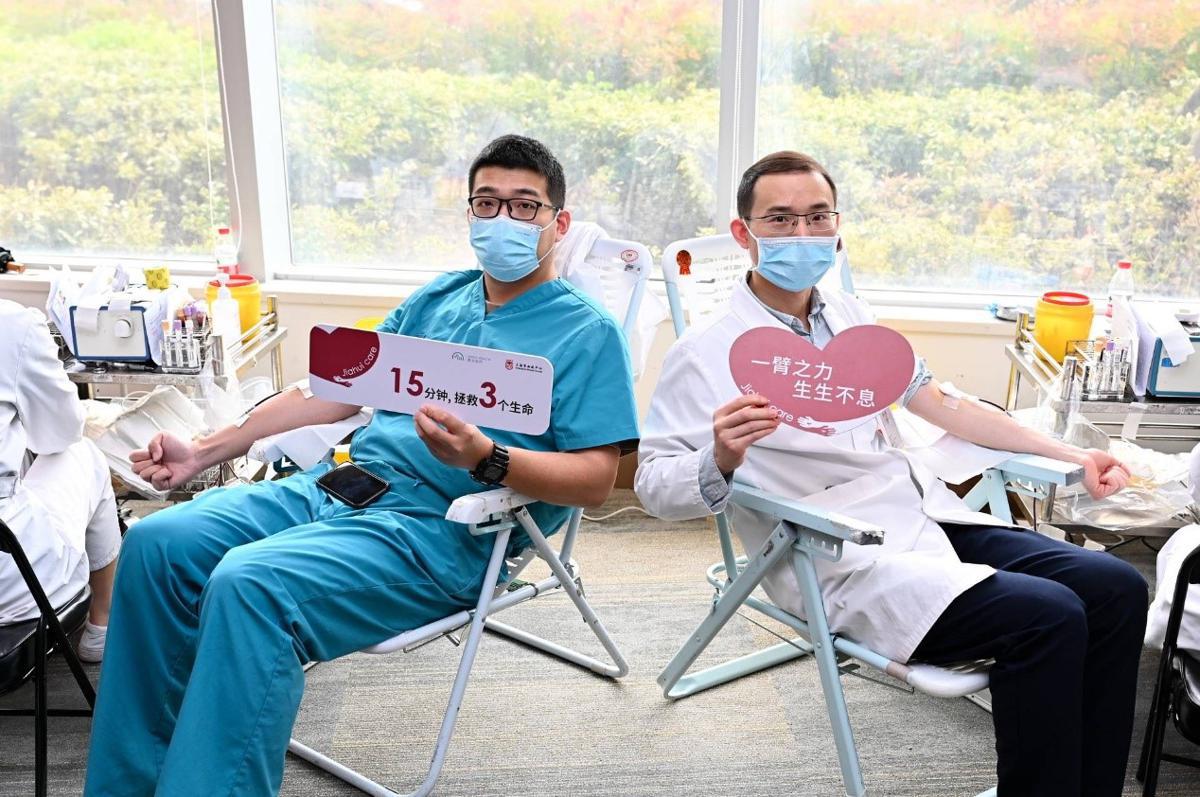 A total of 162 Chinese and foreign medical workers from Shanghai Jiahui International hospital donated blood at an event held at the institution on Thursday, which marked International Doctors' Day.
The donation drive was initiated with the support of the Shanghai Blood Management Office and the Shanghai Blood Center.
Jiahui CEO Ge Feng said the event was held to show gratitude to all medical practitioners and encourage more people to donate blood.
More than 15 out of every 1,000 residents in the city donated blood between 2020 and 2022, according to data from the Shanghai Blood Center.
At Jiahui, doctors and nurses have donated blood nearly 400 times over the past five years.
Jiahui Hospital said that its clinical blood demand grew by more than 80 percent year-on-year in 2022, and the blood was mainly used for surgeries, emergency rescues, and medical treatment of diseases such as cancers, hematological diseases, and anemia.
The hospital also held an immersive, interactive exhibition to showcase how donated blood is processed, stored, used and transfused.