Ex-KMT leader laments loss of lives during Nanjing Massacre
Share - WeChat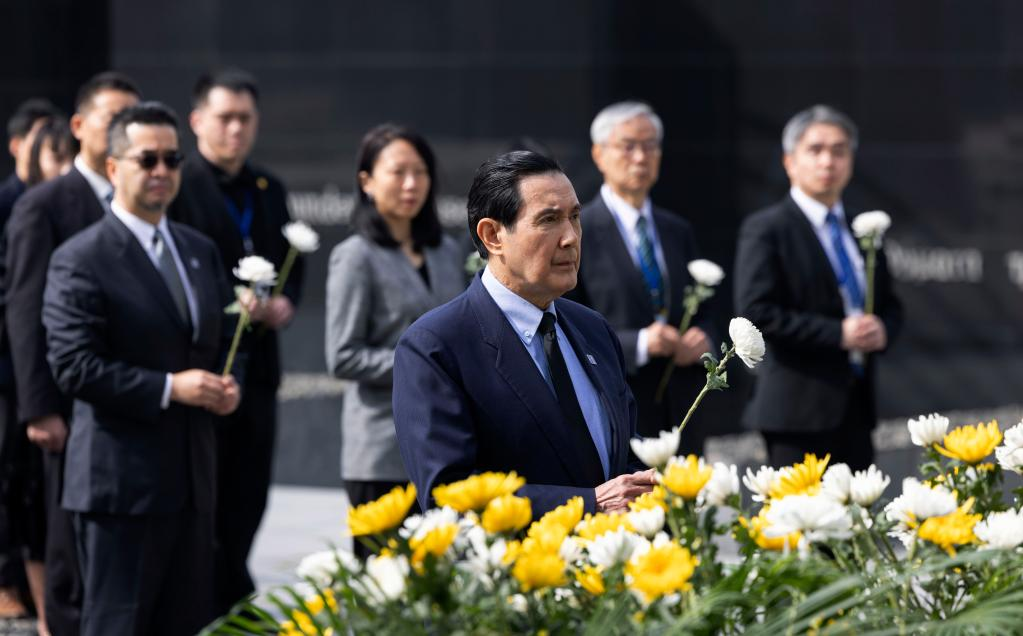 Ma Ying-jeou, former chairman of the Kuomintang in Taiwan, expressed deep condolences on Wednesday for compatriots who lost their lives during the Nanjing Massacre and warned that history must not be forgotten.
He said that Chinese people on both sides of the Taiwan Straits will be self-reliant so as not to be bullied or slaughtered by other nations.
He made the remarks while visiting the Memorial Hall of the Victims in Nanjing Massacre by Japanese Invaders in Nanjing, Jiangsu province, with a group of Taiwan students ahead of the traditional Tomb-Sweeping Festival on April 5.
The Nanjing Massacre began on Dec 13, 1937, when Japanese troops captured Nanjing, which was the nation's capital at the time. Over a six-week period, more than 300,000 Chinese civilians and unarmed soldiers were killed, according to Chinese historians.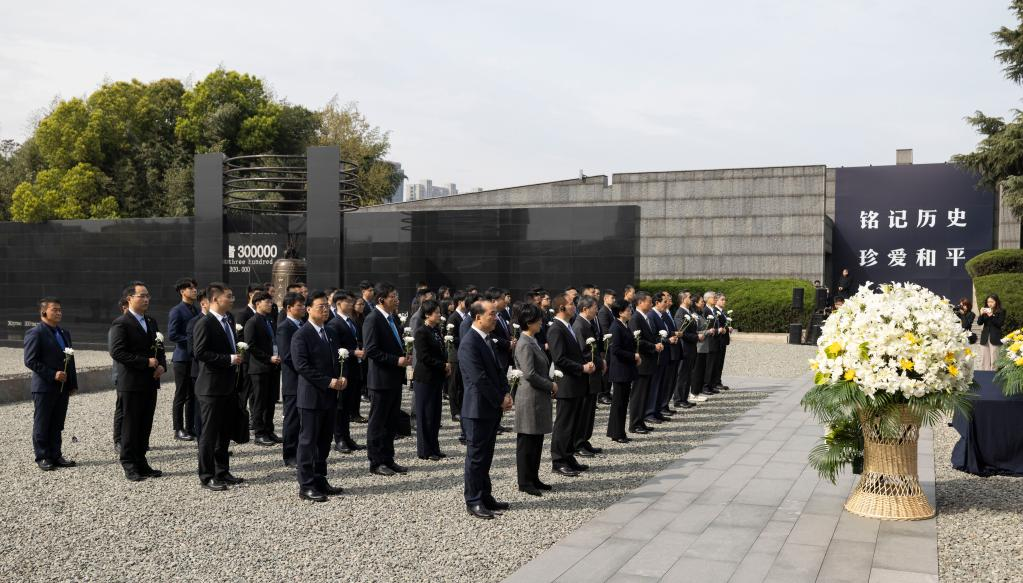 "I have read some books and photos about the history of the Nanjing Massacre, but I have never been so shocked as today," Ma told Xinhua News Agency. "This is a rare bestial act in human history, and the Chinese are the biggest victims," he said.
Ma said that Chinese people should stand on their own two feet no matter which side of the Straits they are on, and stand up to foreign bullying.
To bring students here this time, it is hoped that they can learn something that they may not know enough about back in Taiwan, and such knowledge will serve as an important reference for their future development, he said.