China's top political advisor urges improving work of CPPCC special committees
Share - WeChat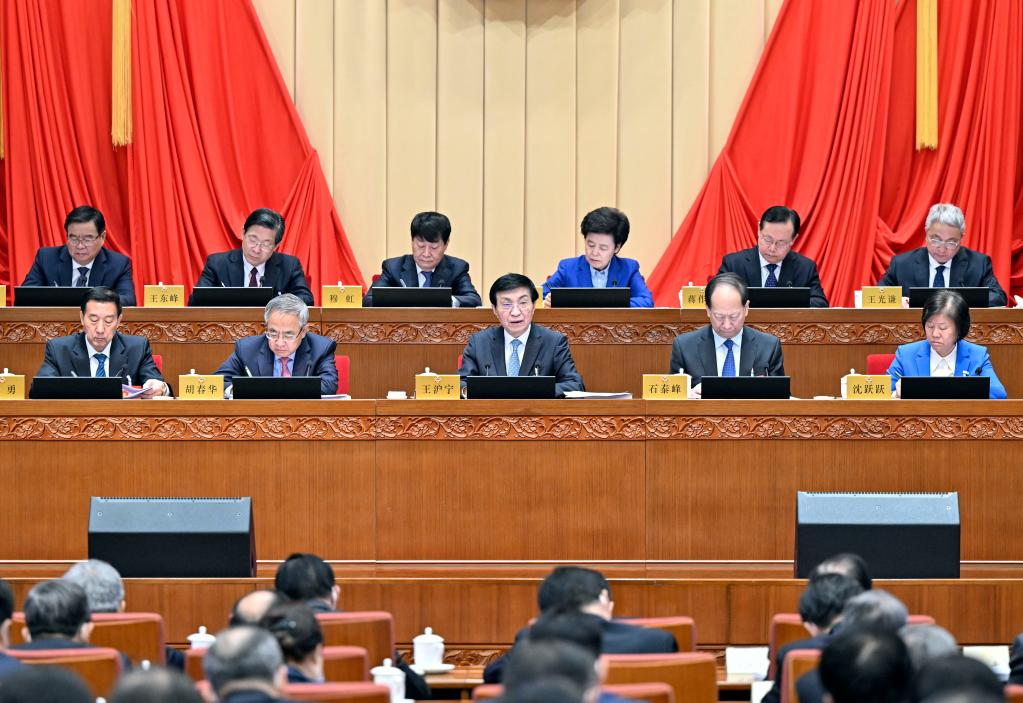 BEIJING -- China's top political advisor Wang Huning on Tuesday urged efforts to effectively improve the work of special committees under the National Committee of the Chinese People's Political Consultative Conference, and to better give play to the CPPCC's role as a specialized consultative body.
Wang, a member of the Standing Committee of the Political Bureau of the Communist Party of China (CPC) Central Committee and chairman of the CPPCC National Committee, made the remarks at a seminar attended by heads of special committees under the CPPCC National Committee.
Wang called for efforts to firmly maintain correct political orientation, focus on advancing the process of Chinese modernization, and strive to raise the quality of political consultation.
Wang also urged efforts to promote the campaign of in-depth research and studies, fulfill the duty to strengthen theoretical and political guidance and build broad consensus, and consolidate the shared political foundations to strive in unity.
The CPC leadership must be upheld, the principal responsibilities for full and rigorous Party self-governance must be assumed, and the leading and pioneering role of CPPCC members who are also CPC members should be leveraged, said Wang.