Shandong looks to boost tourism
Share - WeChat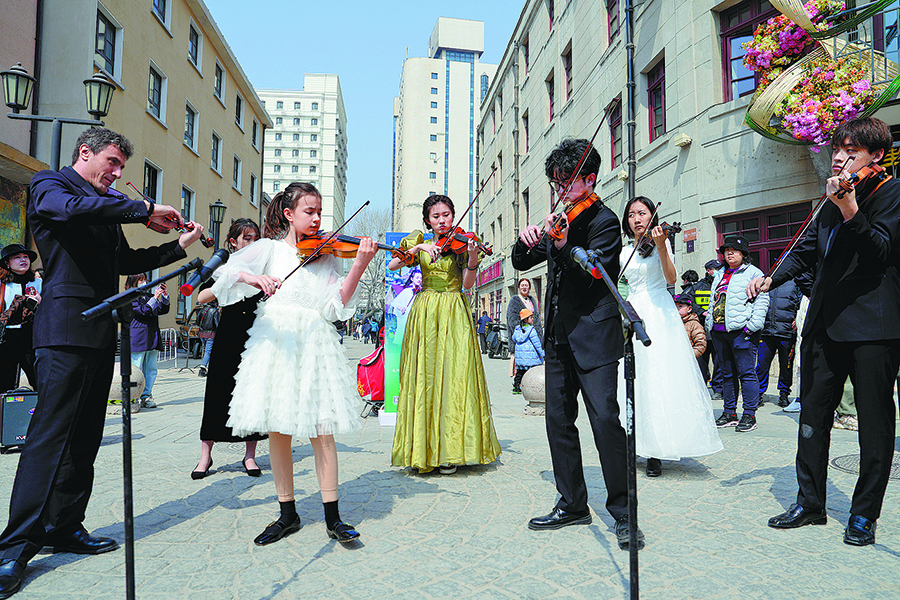 Shandong province, the home of ancient philosophers Confucius and Mencius, is making a great effort to leverage its many natural and cultural resources to boost the development of tourism and turn itself into an international tourism destination, according to officials at a high-profile conference recently.
"The tourism sector, which is a critical contributor to socioeconomic development, will play a major role in bolstering market consumption and accelerating economic growth," said Lin Wu, Party chief of the province, during the 2023 Shandong Tourism Development Conference, which concluded on Monday in Qingdao.
Lin said that Shandong has an abundance of cultural and tourist resources and that it's the right time to roll out favorable policies to stimulate the sector, as the implementation of new COVID-19 controls at the beginning of the year has laid a solid foundation for economic recovery.
According to the province's department of culture and tourism, 10 measures have been taken to promote tourism in Shandong. Given the fact that travel was difficult, if not impossible for much of last year, the number of visitors to State-owned scenic areas in the province in January and February of this year alone increased by nearly 200 percent.
Shandong is considered a key region in Chinese civilization, having nurtured many preeminent philosophers, writers and inventors during the Spring and Autumn Period (770-476 BC) and the Warring States Period (475-221 BC).
It is home to four UNESCO World Natural and Cultural Heritage sites, including Mount Tai, and has 244 4A and 5A tourist scenic spots and 45 tourist resorts at the provincial level or above, as well as famous annual events such as the Qingdao International Beer Festival.
Lin stressed that more effort should be made to develop a number of leading tourism projects, and companies should be encouraged to become conglomerates.
He said these are two examples that could improve tourism in the province.
During the conference, Shandong launched 18 key projects with a planned investment of 44.96 billion yuan ($6.53 billion). They cover sectors such as leisure and vacations, nighttime sightseeing, ecotourism and cultural creativity.
Wang Lei, head of the province's department of culture and tourism, said that Shandong will deepen cooperation with other provinces to develop tourist brands, share resources, create new products and hold special events to showcase the scenery and customs of the nine provincial-level areas along the Yellow River and work together to boost the development of the cultural tourism industry.
Since March 15, a series of performances and exhibitions have been held in streets, museums and squares in Qingdao's old town to celebrate the conference.
Some 160 performances are scheduled through mid-May, as part of efforts to revitalize Qingdao's historic areas.
Zhao Haozhi, the city's mayor, said that Qingdao is continuing efforts to protect historical areas.
"The city has also established an a smart platform, 'Cloud Tour in Qingdao', to make tourism and leisure more convenient for residents and tourists," he added.
Contact the writers at xiechuanjiao@chinadaily.com.cn