Charitable barbers give free cuts and care
Share - WeChat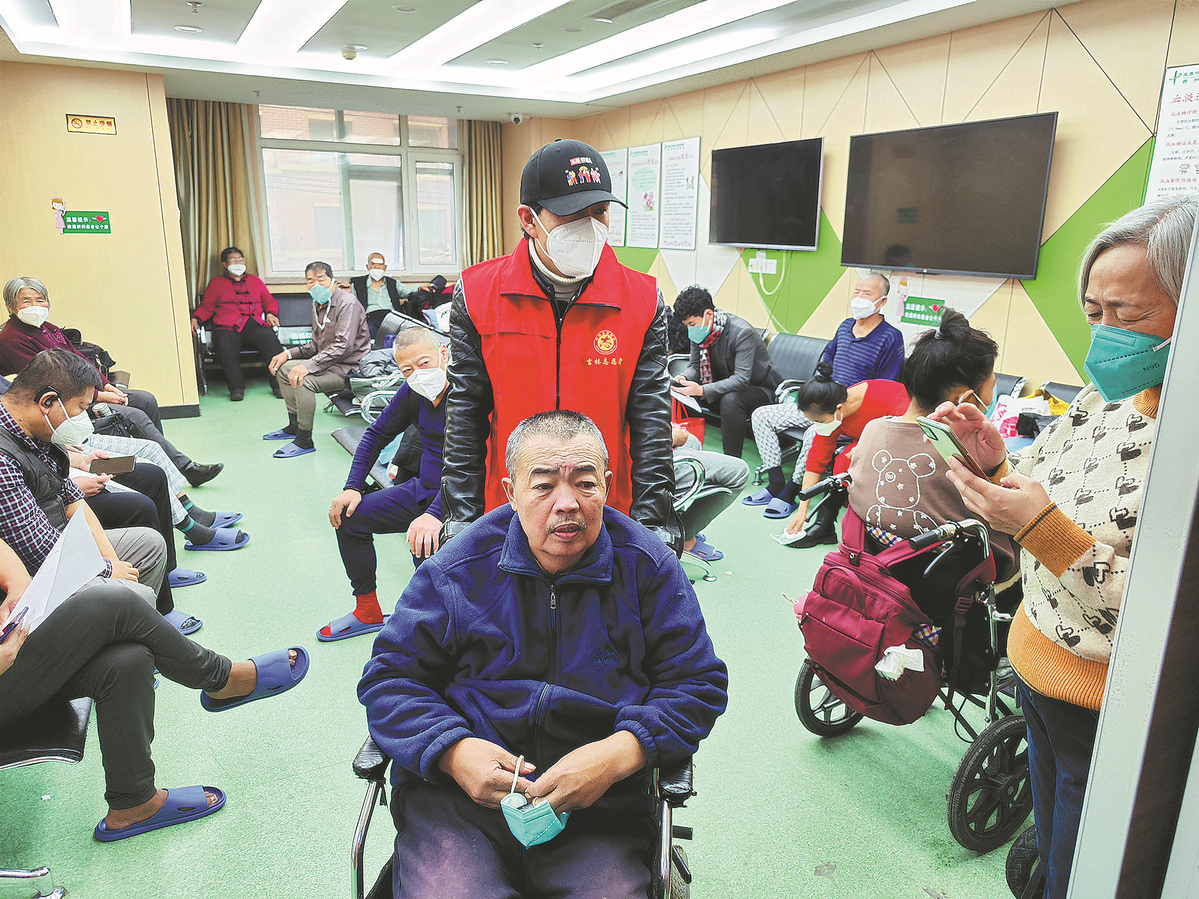 Liu Jianjun and his team of 3,700 volunteers do their part to make life more pleasant for seniors, deliverymen and others
For the past 28 years, barber Liu Jianjun and his team have been volunteering in Changchun, capital of Jilin province.
In that time, he and his team, which has 3,700 volunteers, have given free haircuts to around 80,000 people.
They also volunteer to help those in need, such as seniors who live alone, and send them daily necessities during festivals.
The 53-year-old has been helping others since he opened his barber shop in 1994.
"I lost my mother when I was 6, and my father left home soon after," he said. "I was raised by my grandmother and was cared for by my neighbors."
So when he opened his barber shop, he decided to repay some of the kindness he had been shown.
Every day, he arrives at his shop an hour before opening to give free haircuts to people in their 70s. He also spends his spare time providing door-to-door service for those who have difficulty walking.
His team members visit seniors to help them buy daily needs, move heavy objects and make repairs. They also offer free haircuts to deliverymen and sanitation workers.
At a time when most people were canceling traditional celebrations to stay home and prevent the spread of COVID-19 during Spring Festival in 2020, Liu worked hard to collect protective gear such as masks and disinfectant for those in need, funding the purchases using donations from his team members.
"Fortunately, I got a lot of support from my team, friends and relatives," he said. "Several drug companies also helped out when they learned about my plan."
Liu spent about 5,000 yuan ($730) on 2,000 face masks, 200 thermometers, 1,200 pairs of disposable gloves and 33 bottles of disinfectant.
He even picked up the donations himself to minimize the need for others to leave home.
Despite the cold, he'd stand at bus stops giving masks to anyone not wearing one.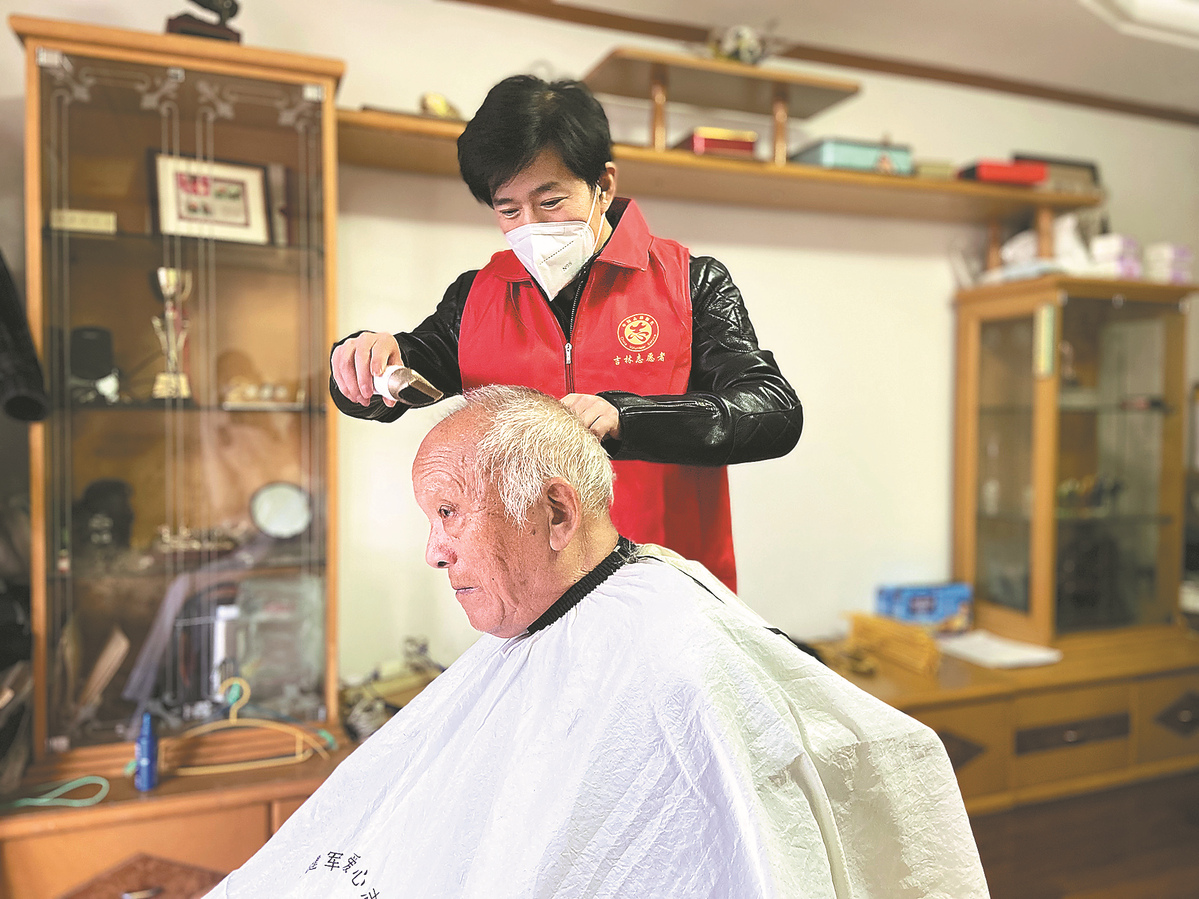 Liu's charity goes beyond haircuts for seniors, home visits and handing out anti-epidemic supplies. In June 2018, he launched an initiative with a local media company to help children with cancer who have lost their hair from chemotherapy.
He offers free haircuts for donors and also collects hair donated by other means.
"It is then made into wigs by a company in Shanghai free of charge," he said. "Over 100 children have been given free wigs, which gives them back their self-esteem and self-confidence during treatment."
The youngest member of his team of volunteers is 7.
"Several students have joined, and they volunteer with their parents," he said. "When we visit nursing homes, they sing and dance, bringing the elderly residents a lot of pleasure."
Many of the volunteers are elderly people who have been the recipients of the team's services in the past, including their oldest member, 87-year-old Zhu Yaokun.
"He joined our team after getting a free haircut four years ago," Liu said. "Despite his age, he is still in good health and is able to cut hair for other people."
Inspired by the enthusiasm of the volunteers, the seniors are determined to do what they can to give back. "The team is like a big family and its members, especially the elderly, care for and help each other," he said.
In 2014, Liu joined the Communist Party of China at the recommendation of his community.
"Being a Party member is not only about status, but is also a heavy responsibility and a lifelong commitment," he said.
"I am determined to progress further along the road of voluntary service."
Contact the writers at zhouhuiying@chinadaily.com.cn