Across China: Study streaming provides companionship for lonely students
Share - WeChat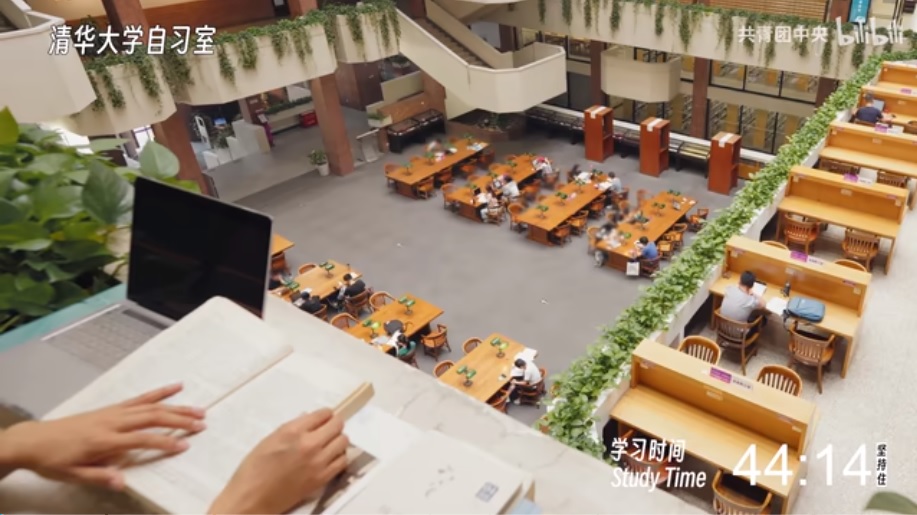 CHONGQING -- Even after 10 pm, a video meeting between a group of students is still going strong. For these students, who are devoted to self-study, this virtual meeting is akin to being in the library.
The virtual study room has become an increasingly popular silent space to work alongside other students. The pandemic further cemented its popularity by necessitating social distancing measures.
A video titled "I'm studying with 100 thousand people" on Bilibili, a quality-video sharing platform targeting young people, has garnered over 880,000 views.
The eight-hour video, posted in early March, presents the study rooms of many top Chinese universities, including Tsinghua University and Xiamen University, and has become a warm harbour for people in pursuit of an academic atmosphere.
"Initially I was just looking for a partner to prepare for the IELTS exam together. I never expected it to be so well-received," said Yue Yetu, who started an online study stream. "It amazed me that over 150 people were simultaneously online ahead of the Chinese national postgraduate entrance examination held in December 2022."
The participants, Yue said, include both teenagers and adults, most of whom were preparing for upcoming examinations. Greatly motivated, Yue has kept the virtual study room running even after she passed her exam.
"They don't have to turn on the cameras in the room. However, many would still prefer to fire up the webcam because it reminds them not to distract," Yue said.
Yue also set up a chat group, where dozens of members shared their learning process and ups and downs in life. "I received a lot of support from it, and I was deeply moved," said Chen Yihan, an attendee.
Wang Lingli, psychological counselor of the First People's Hospital of Chongqing Liangjiang New Area, explained that the craze for online study can be attributed to a psychological concept called social facilitation. It relates to the tendency for the presence of others to improve a person's performance on a task.
"Humans are social beings. People may feel anxious and experience self-doubt due to the huge pressure of studying alone for examinations. Companionship and support from others with similar experiences can help relieve loneliness and surmount negative emotions," noted Wang.
For all the benefits online study rooms may bring, drawbacks also loom. "The online meeting is accessible to everyone, so there are chances that some will insult others through messages or their behavior," Yue said, adding she has encrypted the virtual meeting room to reduce the occurrence of such behaviors.
Speculators also emerge, setting up paid such rooms with embedded games and chatting services yet implementing barely any supervision.
"I paid more than 50 yuan (about $7) to purchase a so-called supervision service, only to find that no one cared what you were doing in it," complained a user. "It needs to be regulated."
To Yue, her virtual study room has far-reaching significance. A pair of siblings on a winter day showed up in her room, reading in the dingy light. "Both of them wore fingerless gloves and I could even see their breath, which indicated it was quite cold there," she noted.
She therefore decided to keep the room running 24 hours. "They made me realize the meaning of creating such an online space," she said.