Blooming 'flower basket' on show hails harmony
Share - WeChat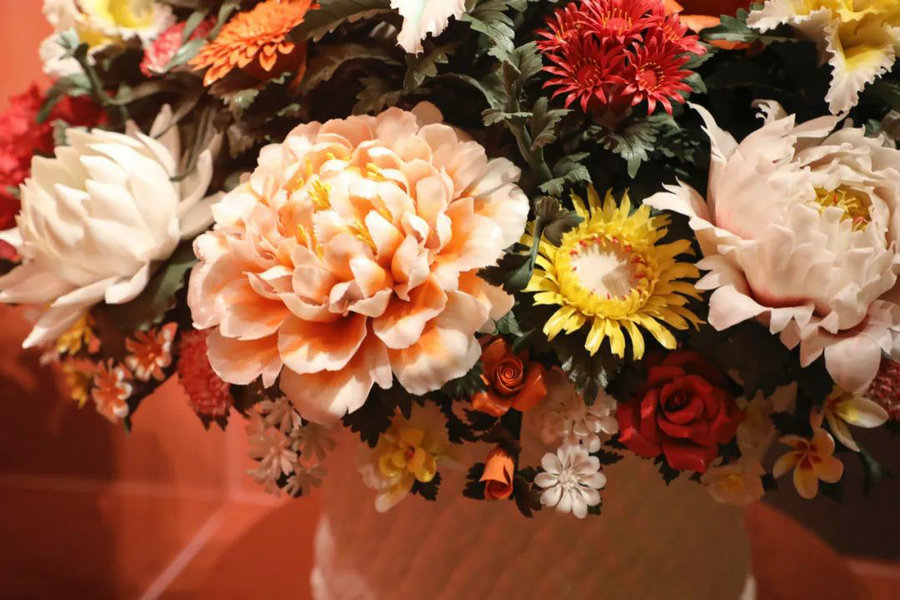 Dehua, a county in central Fujian province, is known for its time-honored production of ceramics that has flourished for more than 1,000 years. The porcelain wares made at local kilns feature milky colors and fine texture, and the body is often as thin as that of a piece of paper and as semi-translucent as that of silk. These qualities have made Dehua porcelain, a brand of quality, popular at home and abroad.
An example of Dehua porcelain, a flourishing floral basket, has been added to the display of Shared Roots, Intimate Kinship, an exhibition at the National Museum of China, through to April 9.
The porcelain basket stands at 1.18 meters and is the result of a series of intricate manual techniques of ceramic making and firing at high temperatures. The lifelike flowers in full bloom celebrate the arrival of spring and national unity.
The ongoing exhibition shows objects of all sorts to spotlight the close connection between the mainland and Taiwan that has existed since ancient times.