Woman artist shares an idealist pursuit at duo exhibition in Beijing
Share - WeChat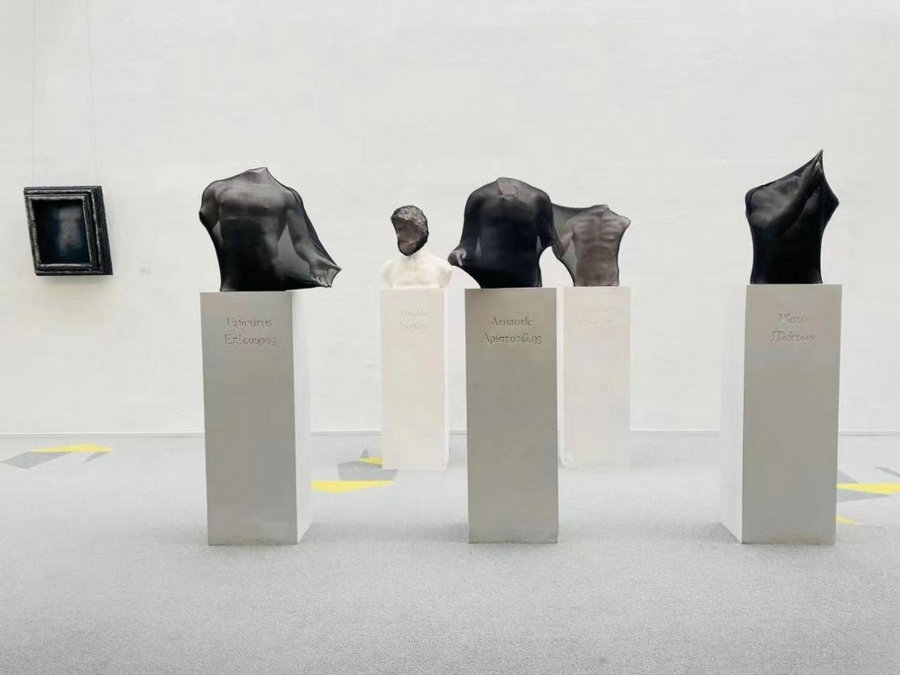 In her creations, Chinese artist Li Zi has always presented a profound interest in ancient Greek philosophy.
Her works dwell on multiple dimensions of exploration that include history, religion, time and space, by which she hails wisdom, reason and courage. Her paintings and sculptures are exuberant with imagination, a mysterious touch and dramatic powers; they are on show at a group exhibition in Beijing, titled The Representation of Faust.
Curated by Guo Yingna, the exhibition pays tribute to the idealism and rationalism held up high in Johann Wolfgang von Goethe's work. It juxtaposes the works of Li and Italian artist Matteo Basile who both express insights into society, life and universe, and envision the future of human society with a philosophical perspective. It has opened up a cross-cultural dialogue on rationalism, wisdom and harmony.
The exhibition is being held at Carte Blanche through to April 27.