Premier calls for building up manufacturing industry
Share - WeChat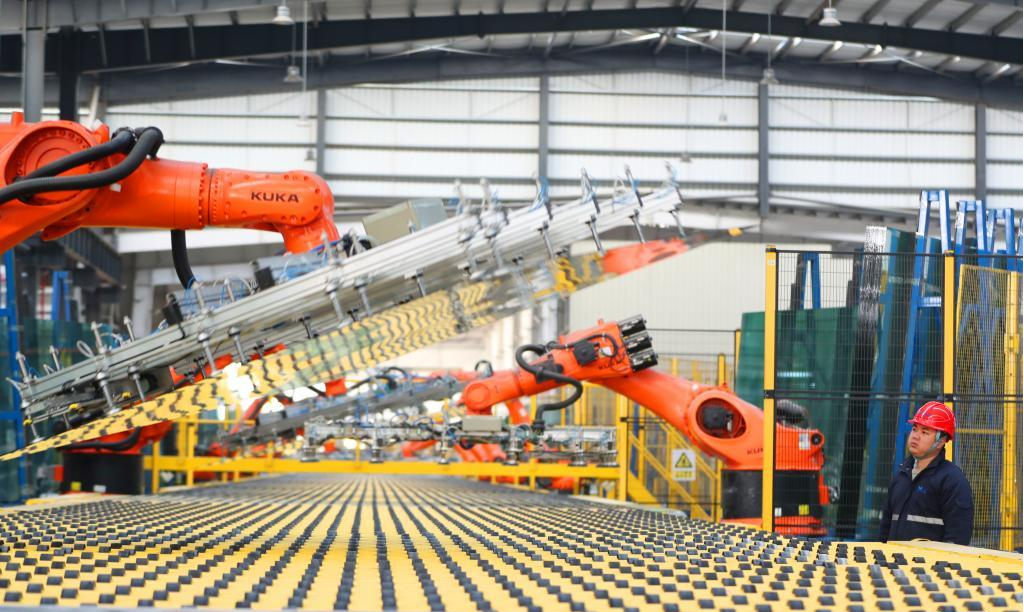 Premier Li Qiang said on Wednesday that China's determination to develop the manufacturing industry remains unshakable, and he urged greater efforts to build up the sector by promoting its high-end development through smart and green technologies.
Li made the remarks while presiding over a seminar on the development of advanced manufacturing after he concluded a two-day visit to Hunan province for investigation and research purposes.
After listening to the heads of eight enterprises from across the country, Li said at the seminar that the real economy, particularly the manufacturing industry, is considered the foundation of the Chinese economy.
He said that China's manufacturing sector has come to a crucial crossroads given the intricate and profound changes of the situation at home and abroad.
It is important to achieve greater self-reliance and strength in science and technology, upgrade the traditional manufacturing industry and cultivate emerging industries that have strategic importance, Li said.
He asked for efforts to speed up the transformation from "Made in China" to "Created in China" and from Chinese products to Chinese brands.
Li said in order to foster a world-class business environment that is market-oriented, law-based and internationalized, it is necessary to intensify policy support for advanced manufacturing and foster a healthy environment for its development.
After visiting several enterprises in Zhuzhou, Li noted that the development of advanced manufacturing fundamentally lies on innovation.
He urged enterprises to cultivate, attract and make good use of outstanding scientists and make breakthroughs in some core technologies and major technical equipment in key fields, saying that this will enable enterprises to create products and technologies in which they can have a bigger say.
In Changsha, Hunan's capital, the premier said enterprises play a guiding role in sci-tech innovation. He emphasized that efforts should be made to build world-class enterprises with outstanding products and brands, as well as specialized and sophisticated companies that produce new and unique products.
Li underlined the importance of helping enterprises solve their problems with concrete measures, encouraging entrepreneurship and creating new drivers for enterprises' development.
The premier also encouraged Hunan to lead the reform and opening-up of the country's inland areas with advanced manufacturing and competitive sci-tech innovation.